We Are So Happy To Announce That Our Heroes Of Hop..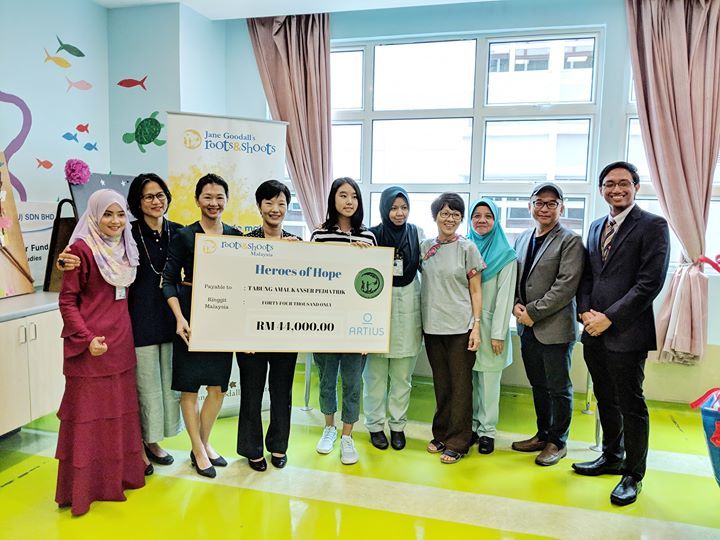 We are so happy to announce that our Heroes of Hope have managed to raise RM 44,000 for the Pediatric Cancer Fund at the University of Malaya Medical Center.
We also put together 50 care packages with essentials such as toiletries to the pediatric cancer patients.
These pictures were taken this morning at the University Malaya Medical Centre during the handover ceremony. The Heroes of Hope were represented by 14 year old Tiffany Hwang. Also present were our other sponsors and partners such as Moms Sew with Love, Artius Dental Group, and PropertyGuru.
Well done to the Heroes of Hope and thank you to our generous donors.
#rootsandshootsmalaysia #engageeducateempower #heroesofhope

Source: https://www.facebook.com/rootsandshootsmy/photos/a.949117318..
Facebook Comments