This Man Organised A Homecoming Party After He Fou..
A FITTING CELEBRATION FOR THE REUNION OF A LOST FAMILY MEMBER !
………………………………..
This Man Organised a Homecoming Party After He Found His Dog That Went Missing For 5 Days .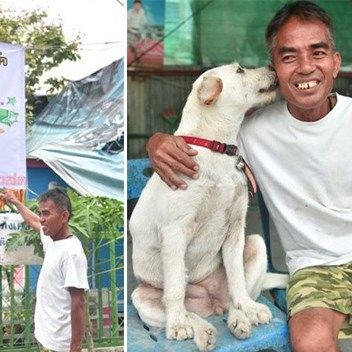 Find yourself someone who loves you as much as this man loves his dog! A man in Thailand recently held a homecoming buffet-style dinner party to celebrate the return of his dog named Look Moo ('piglet' in

Source: https://www.worldofbuzz.com/this-man-organised-a-homecoming-..
Facebook Comments