This Is Sunbearo, One Of The Resident Sun Bears At..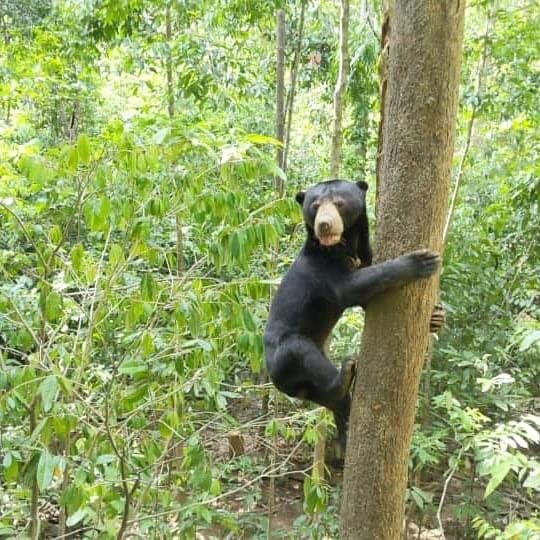 This is Sunbearo, one of the resident sun bears at Bornean Sun Bear Conservation Centre🐻. Before feeding time, he likes to climb a tree where he waits to be fed. Sadly, a sun-bear's tree-climbing skills aren't enough to protect them. Despite being the least known bear species, sun bears face many threats to their survival. Some of the threats are being continuously poached for Asian Traditional Medicine and for exotic meat. 😞
Sun bears are a "Totally Protected" species. Those found in possession of sun bear products or sun bears can face heavy fines or jail terms.
#SunBear #BorneanSunBearConservationCentre @bsbcc
#RootsAndShootsMalaysiaAward
#GoingBeyondAwareness
#RootsAndShootsMalaysia
#RootsAndShoots
#CompassionateLeaders
📷: @wen.nny

Source: https://www.facebook.com/rootsandshootsmy/photos/a.949117318..
Facebook Comments