For The First Time Ever, Dr. Jane Goodall Was In P..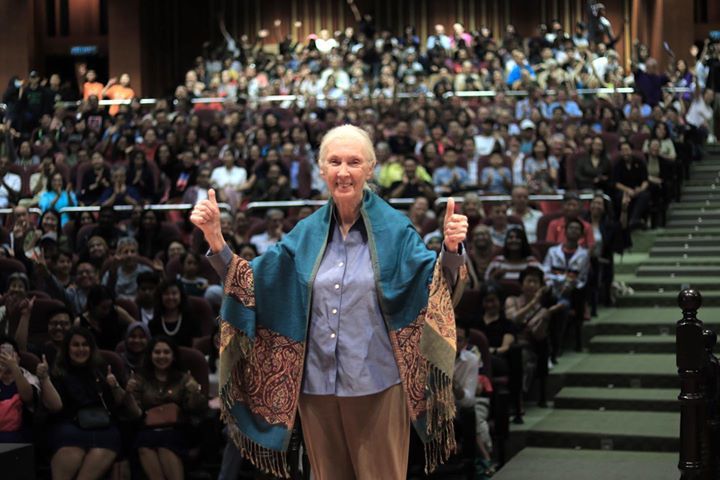 For the first time ever, Dr. Jane Goodall was in Penang to pass her messages of hope to inspire those in the northern region of Peninsular Malaysia! 🇲🇾
One of her messages was: "I want people to understand that every person has a role to play in this amazing tapestry of life." She constantly reminds us that all we need to do is get together and have hope, because #TogetherWeCan #TogetherWeWill !
🙉Thank you The Habitat Foundation, Malaysian Primatological Society & USM Penang for jointly organizing this talk! 💪
@janegoodallinst #JaneGoodall
#RootsAndShoots #RootsAndShootsMalaysia @ Universiti Sains Malaysia – USM Penang

Source: https://www.facebook.com/rootsandshootsmy/photos/a.212245339..
Facebook Comments