We Are Glad That Our Partners Could Join Us To Cel..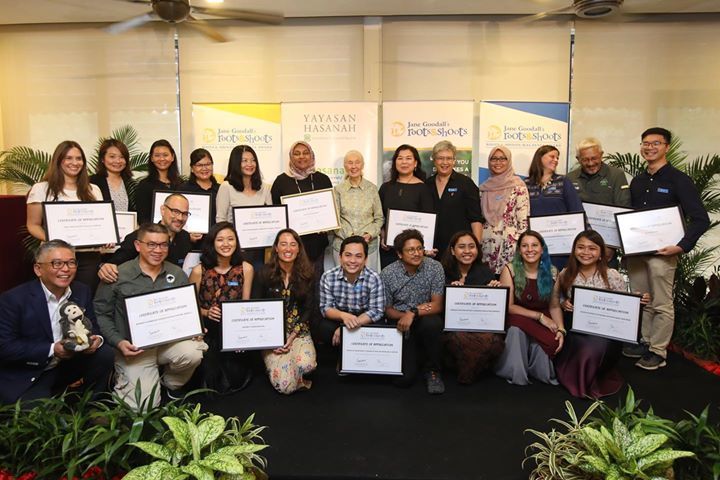 We are glad that our partners could join us to celebrate both the #RootsAndShootsMalaysiaAward (RASMA) youth volunteers and their accomplishments in this programme! 🌱💪
We couldn't have achieved this without your support throughout the journey!
Thank you very much 🙌
Yayasan Hasanah
#GoogleEarthOutreach
MGAG
Bornean Sun Bear Conservation Centre (BSBCC)
EcoKnights
Free Tree Society Kuala Lumpur
Fuze Ecoteer Outdoor Adventures
IDEAS
Malaysian Primatological Society
Nuvista Media
Perbadanan Taman Negeri Perak – Perak State Parks Corporation
Rimau
Kota Damansara Community Forest Society
GreenSmiths
The Habitat Foundation
Tropical Rainforest Conservation and Research Centre – TRCRC
Turtle Conservation Society of Malaysia
Dr. Jane Goodall #JaneGoodall
#RootsAndShoots #RootsAndShootsMalaysia

Source: https://www.facebook.com/rootsandshootsmy/photos/a.212245339..
Facebook Comments