Thank You To Husky Family Group For Your Kind Dona..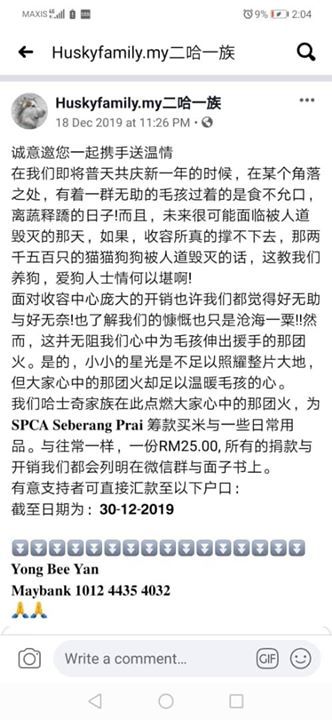 Thank you to Husky Family Group for your kind donation of rice total 96bags(50kgs/ bags) to SPCA Seberang Perai. 🙏🙏🙏
Our shelter is always facing shortage of rice due to the increasing numbers of dogs. If you would like to donate rice to us, please do drop by on any Sundays between 3.30-6pm.

Source: https://www.facebook.com/spcaseberangperai/photos/a.10151644..
Facebook Comments