Today Is The 2nd Last Day Of February And So Far W..
Today is the 2nd last day of February and so far we have collected Rm1,800. We still need Rm6,771.93 to cover these bills. Please help to contribute otherwise we will run into debts and this will definitely affect our cause for the strays. Please help. Thanks so much.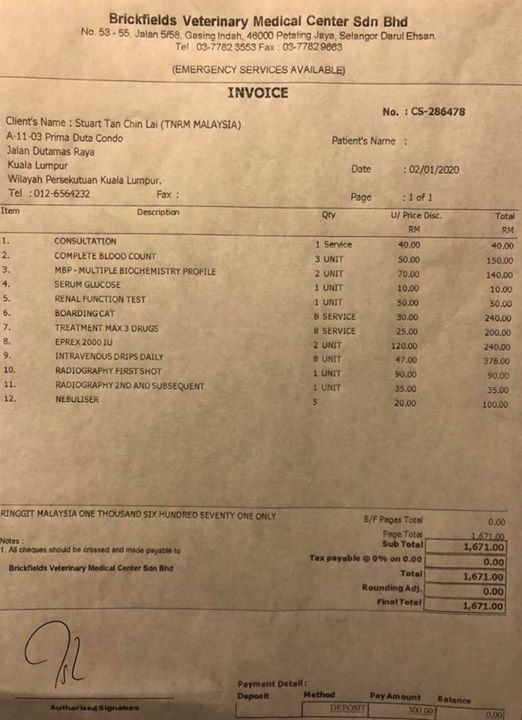 Dear all,
As usual, we need your help to contribute to these bills of the foods and medicals we have purchased for the dogs and cats at our transit centre and catteries in January 2020. It totals up to Rm8,571.93. As our funds are always running low, we really need your help to contribute to these bills so we can continue our cause. No amount is too small. Your kind contribution is very much appreciated. If you can contribute, please comment or pm us so we can keep track. Thanks so much in advance.
Account name : TRAP NEUTER RELEASE MANAGE SOCIETY OF KUALA LUMPUR AND SELANGOR.
MAYBANK Account Number
512558325774
Swift Code : MBBEMYKL
Thank you so much

Source: https://www.facebook.com/403709439694040/photos/a.5349468665..
Facebook Comments