Many People Are Impacted By The Restricted Movemen..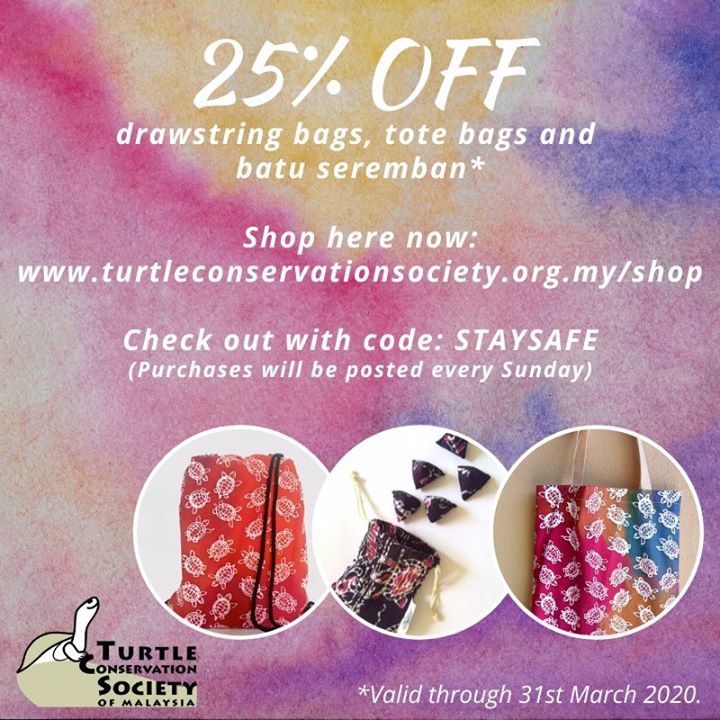 Many people are impacted by the Restricted Movement Order, including our Group Menjahit ladies in our local communities. Help us empower them. Support them by purchasing our batik-themed merchandise (e.g. hand-sewn drawstring bags, tote bags, or a set or two of batu seremban) so that they are able to support their families during this difficult time.
Our online store is still open, but we're reducing deliveries to once a week, on Sundays. Your orders may take a little longer to get to you, but we and the ladies truly appreciate your support.
Use the code STAYSAFE at checkout to enjoy a 25% discount. Shop here: www.turtleconservationsociety.org.my/shop
#communityempowerment #womenempoweringwomen #womenhelpingwomen #womeninspiringwomen #buylocal #nonprofit

Source: https://www.facebook.com/TurtleConservationSocietyofMalaysia..
Facebook Comments