Have You Donated To A Nonprofit, Ngo, Or Charity W..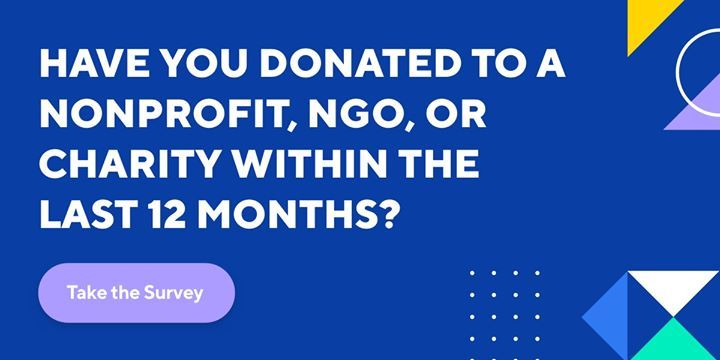 Have you donated to a nonprofit, NGO, or charity within the last 12 months? If yes, then please take the survey to help us understand the global trends in giving (making a donation)!
It will only take 5-10 min of your time. Survey link here: https://www.funraise.org/giving-report The survey is 100% anonymous. No questions are asked that will reveal personal, identifiable information.
Nonprofit Tech for Good

Source: https://www.facebook.com/TurtleConservationSocietyofMalaysia..
Facebook Comments