Wow. Purina, Malaysia Blessed Our 105 Senior Dogs ..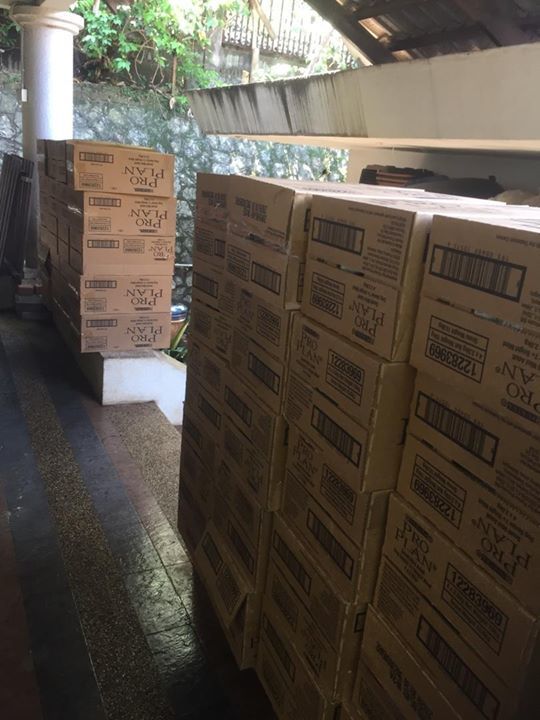 𝗣𝗨𝗥𝗜𝗡𝗔: 𝗙𝗘𝗘𝗗 𝗧𝗛𝗘 𝗦𝗧𝗥𝗔𝗬𝗦 𝗔𝗪𝗔𝗥𝗘𝗡𝗘𝗦𝗦 𝗖𝗔𝗠𝗣𝗔𝗜𝗚𝗡
💓 WOW !!!!!!!
Purina, Malaysia blessed our 105 senior dogs with
400kg of PRO PLAN Bright Mind Senior Diet !
Yes, senior doggies suffer from Dementia too.
Check out how 𝗣𝘂𝗿𝗶𝗻𝗮 𝗣𝗿𝗼 𝗣𝗹𝗮𝗻 𝗕𝗿𝗶𝗴𝗵𝘁 𝗠𝗶𝗻𝗱 diet works to help our dear senior doggies!
https://m.youtube.com/watch?v=9h7ETOIZUAo&feature=youtu.be
#𝗣𝘂𝗿𝗶𝗻𝗮𝗖𝗮𝗿𝗲𝘀
#𝗳𝗲𝗲𝗱𝘁𝗵𝗲𝘀𝘁𝗿𝗮𝘆𝘀
#𝗦𝗮𝘃𝗲𝗔𝗦𝘁𝗿𝗮𝘆𝗠𝗮𝗹𝗮𝘆𝘀𝗶𝗮

Source: https://www.facebook.com/SaveAStrayMalaysia/photos/a.6599867..
Facebook Comments