Continuation On Dispatching Of First Batch Of Pet ..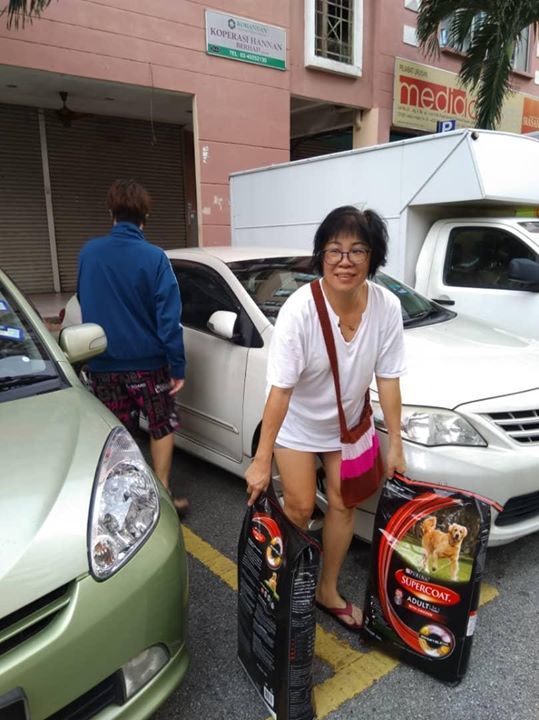 𝗣𝗨𝗥𝗜𝗡𝗔: 𝗙𝗘𝗘𝗗 𝗧𝗛𝗘 𝗦𝗧𝗥𝗔𝗬𝗦 𝗔𝗪𝗔𝗥𝗘𝗡𝗘𝗦𝗦 𝗖𝗔𝗠𝗣𝗔𝗜𝗚𝗡
Continuation on dispatching of first batch of Pet Food to MELAWATI AREA and NEIGHBOURHOOD.
Hmmmm……
Operation Spay appears to be badly needed here in Medan Selera, in conjunction with Awareness on Responsible Pet Ownership and Amended Animal Welfare Act 2015. Something that needs to be looked into after MCO. Animal lovers in the vicinity, shall we join forces in spaying these cats/kittens in time so that the stray population can be managed? Think long-term solution!
Meantime, thank you PURINA for the food contribution that feeds these cats making a difference to their otherwise hunger filled days…
#𝗣𝘂𝗿𝗶𝗻𝗮𝗖𝗮𝗿𝗲𝘀
#𝗳𝗲𝗲𝗱𝘁𝗵𝗲𝘀𝘁𝗿𝗮𝘆𝘀
#𝗦𝗮𝘃𝗲𝗔𝗦𝘁𝗿𝗮𝘆𝗠𝗮𝗹𝗮𝘆𝘀𝗶𝗮

Source: https://www.facebook.com/SaveAStrayMalaysia/photos/a.6599867..
Facebook Comments