This Incidence Happened In Brunei. Local Animal Ac..
𝐋𝐀𝐓𝐄𝐒𝐓 𝐔𝐏𝐃𝐀𝐓𝐄 !!!!!!
This incidence happened in Brunei .
Local animal activists have made the necessary reports.
Pray justice would be served.
……………….
Dear Everyone ,
Let us join forces and trace this EVIL BEAST USING AN AXE THRASHING a helpless dog .
He will be charged and justice must be served . The Law will be served .
Lets go ! 🙏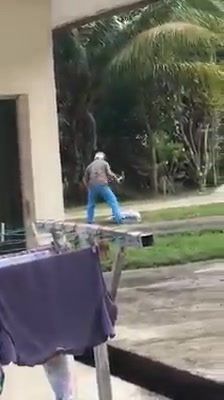 Source: https://www.facebook.com/SaveAStrayMalaysia/videos/218698265..
Facebook Comments