Dear All, If You Are Able To, Why Not Contribute T..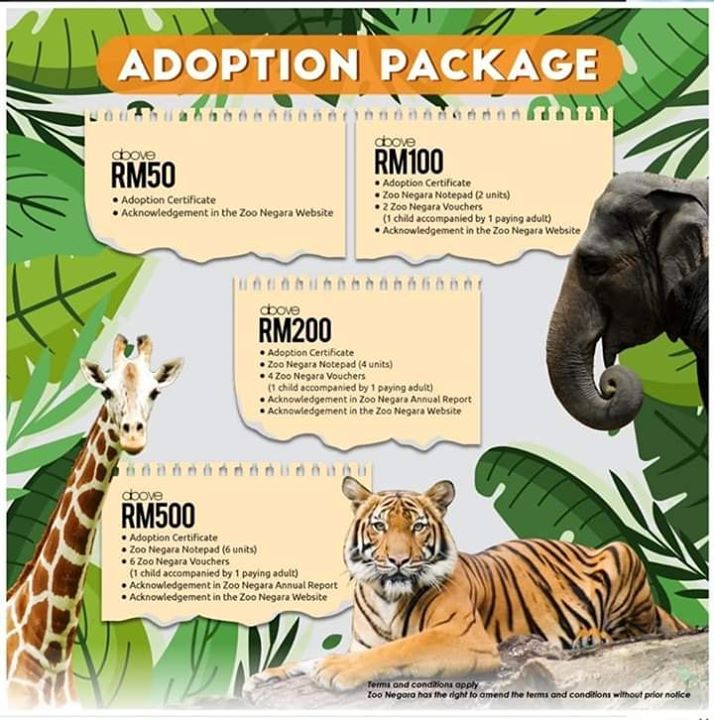 Dear all, if you are able to, why not contribute to Zoo Negara or adopt one of their animals? These are dire times indeed and the animals are suffering as much as we are, but with much lesser or no help at all. Without funds, the zoo management will not be able to continue caring for the animals, and they probably won't survive in the wild too (read the article). Our contribution, big or small, makes a difference – it could mean one meal for a hungry animal to last the night…it could mean saving the life of one animal. Rather than using our money aimlessly, let's make it purposeful and meaningful! ❤🐯🦍🦁🐵🐆🐧
Direct contribution:
Malaysian Zoological Society
514422103830
Maybank Berhad
Adoption Package:
Refer images below. Further details: Contact the Public Relations & Marketing Department at +603-41083422/7/8 or email atpr@zoonegaramalaysia.my
https://rojakdaily.com/news/article/9008/Zoo-Negara-Is-Running-Out-Of-Fund-And-Calling-For#.XoKpH-rL6qA.whatsapp

Source: https://www.facebook.com/SaveAStrayMalaysia/photos/a.6599867..
Facebook Comments