Mobile Uploads
𝘿𝙚𝙖𝙧 𝘼𝙡𝙡 𝘼𝙣𝙞𝙢𝙖𝙡 𝙇𝙤𝙫𝙚𝙧𝙨,
𝙈𝙖𝙣𝙮 𝙇𝙤𝙘𝙖𝙡 𝘾𝙤𝙢𝙢𝙪𝙣𝙞𝙩𝙞𝙚𝙨 𝙖𝙧𝙚 𝙣𝙤𝙬 𝙩𝙧𝙖𝙥𝙥𝙞𝙣𝙜 𝙪𝙣𝙡𝙚𝙖𝙨𝙝𝙚𝙙 𝙙𝙤𝙜𝙨 𝙖𝙣𝙙 𝙨𝙩𝙧𝙖𝙮𝙨 𝙩𝙤 𝙗𝙚 𝙘𝙤𝙡𝙡𝙚𝙘𝙩𝙚𝙙 𝙗𝙮 𝙇𝙤𝙘𝙖𝙡 𝘼𝙪𝙩𝙝𝙤𝙧𝙞𝙩𝙞𝙚𝙨 𝙛𝙤𝙧 𝙙𝙞𝙨𝙥𝙤𝙨𝙖𝙡 𝙞𝙚. 𝙙𝙚𝙖𝙩𝙝 .
𝗔 𝗦𝗢𝗟𝗨𝗧𝗜𝗢𝗡 ;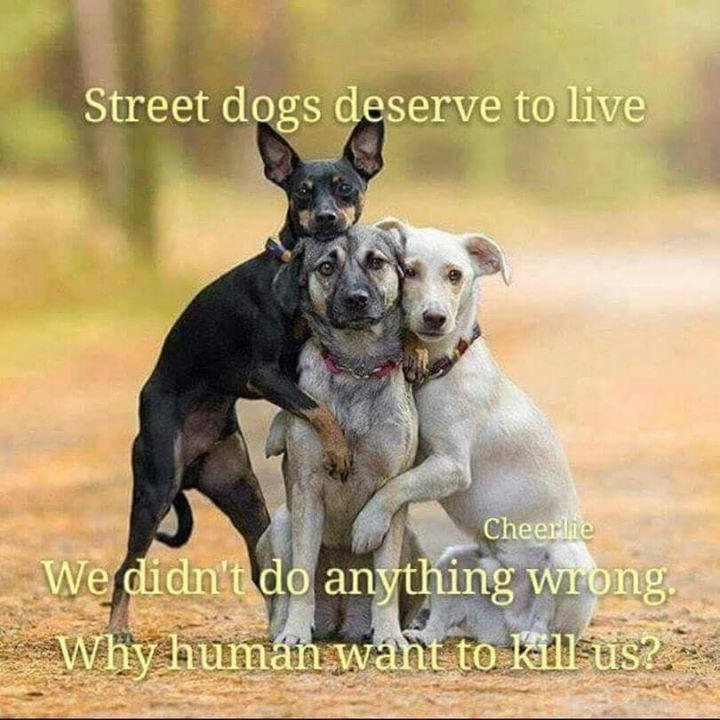 HELP US by
1. Vaccinating us against infectious diseases and Rabies .
2. Neutering us to prevent unwanted litters.
3. Training and exercising us to be happy and disciplined.
4. Restricting us within housing compounds and be licensed and leashed when outside.
We do not know how ; you do .
We would not be killed then .

Source: https://www.facebook.com/SaveAStrayMalaysia/photos/a.6599867..
Facebook Comments