Thank You, Guys, For Helping Us Buy Microchips For..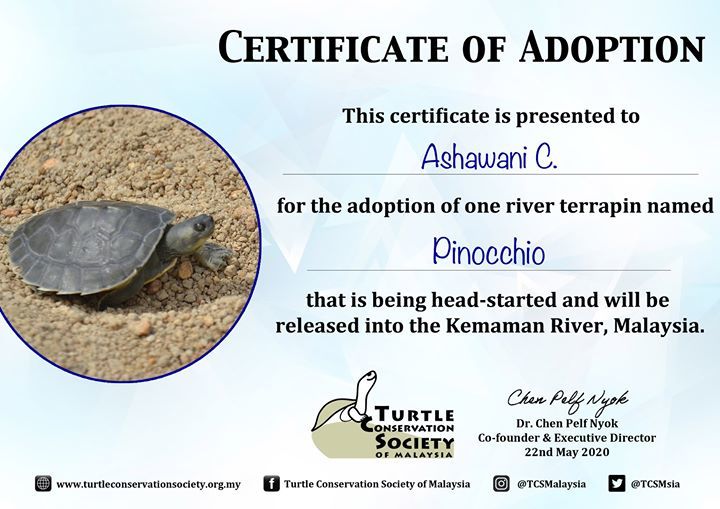 Thank you, guys, for helping us buy microchips for the terrapins. We will release them into the river sometime this year, and we'll use the funds you sent to purchase a microchip for each of the terrapins. That gives them an individual identification.
We hope you get to visit us one day!

Source: https://www.facebook.com/TurtleConservationSocietyofMalaysia..
Facebook Comments