Happy Tales Leika, Adopted By Monika Anderegg Fami..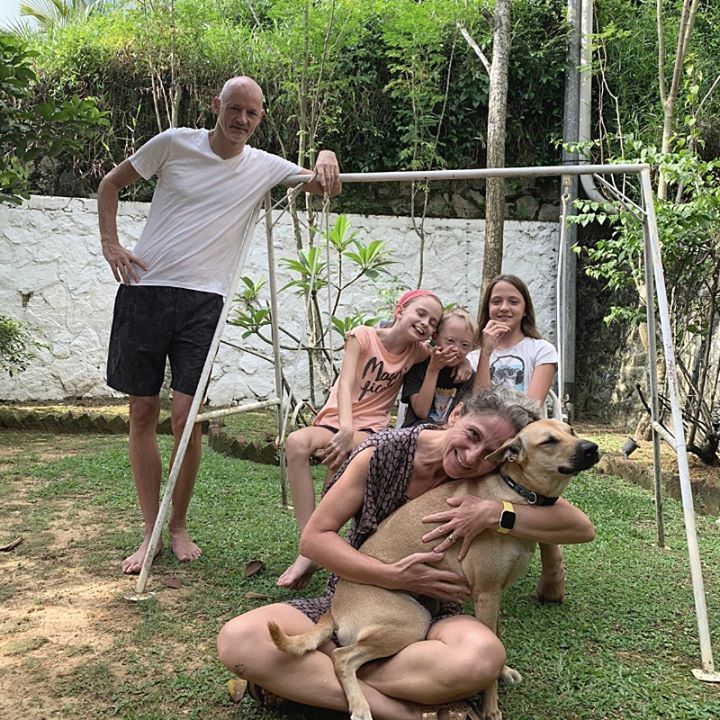 HAPPY TALES: LEIKA, ADOPTED BY MONIKA ANDEREGG & FAMILY
Monika: We had four cats before adopting Leika. I also have three young children with my youngest having special needs. We realised a dog would be a perfect pet as dogs could bond strongly with family members and teach kids to be responsible. Our daughter, Raffaella, fell in love with Leika immediately. Leika was sitting quietly in her corner, looking straight at us with her warm, beautiful dark eyes.
Leika was interested in the cats too but they were not so fond of her at first. It didn't help that cats and dogs have different body languages. A wiggly tail may mean "I'm happy" for the dog, while for the cats it means "I'm annoyed right now". Luckily, we found a very good dog trainer who helped us with strategies and tips to get used to each other and accept rules and limits. Leika was able to learn very quickly and the kids also contributed to this positive development.
She also gets along very well with other dogs, especially Luke, her best friend from the neighborhood. Most importantly, she's very patient and playful with the kids.
💙What are you and your pets up to these days? Tag @spcasingapore #stayhomepetchallenge to share how you're keeping them happy and active in quarantine! To help our shelter animals, donate today: bit.ly/GIVINGSPCA

Source: https://www.facebook.com/spcasingapore/photos/a.283797778154..
Facebook Comments