Dear All,. Amount Has Been Raised. Superhirl Khapi..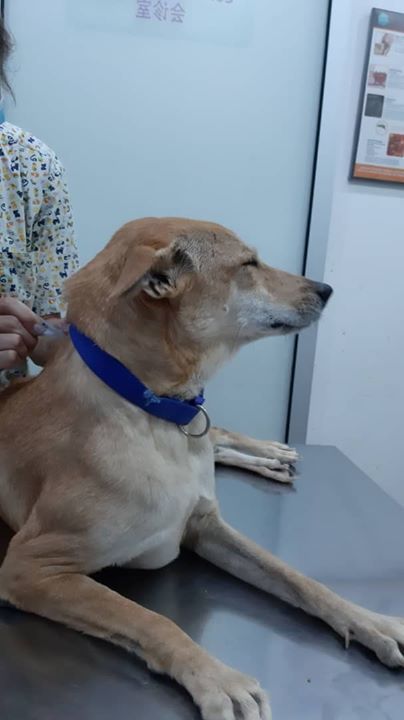 When it rains, it pours. Our superheroine Khapi, who jumped a wall and trashed her legs, needs an expensive surgery. 😭😭😭Herewith message from the vet:
Dr GAN LITTLE PAWS: Khapi – both hindlimbs has problem. Left hindlimb: fracture at the mid shaft of femur. Right hindlimb: coxofemoral luxation. Both surgeries cost about Rm6k including hospitalization 2-3 days and post-operation pin removal.
Dr GAN LITTLE PAWS: Post-operative care:
First 2 weeks, cage rest.
2 weeks later, need to update condition to decide whether can let dog to walk outside or not (walk but not simply jump)
5th-6th weeks post operative care depends on follow up xray on week 4.
Pin removal on week 4.
Dr GAN LITTLE PAWS: For your information, Need deposit 5k for the surgery.
Please help if you are able to. Please help us help naughty Khapi. If you are able to contribute, pls post your transaction slip here or WhatsApp to 0122501497. Please do not post in both places. Thanking you in advance.
Little Paws Sdn Bhd
Hong Leong Bank
03400099395

Source: https://www.facebook.com/MalaysianDogsDeserveBetter/photos/a..
Facebook Comments