Sos - Urgent Help Needed
We need someone to help rescue and foster this starving puppy. It is in Shah Alam, and won't be ling before the council comes for it. We will take the puppy after a month and will provide food and medicated shampoo. Please call Michelle at 0176079794 for rescuing us at 0122501497 for food and shampoo.
Michelle said:
there is a puppy that have been lingering around my condo for weeks, with MCO i think the puppy was starving and sorta beg for food to any passerby at my condo area
the puppy had some skin disease allergy but it looks like it is shedding pretty bad, me and my husband do not know how we can help except few occasions fed him with some leftover rice and bread
I hope someone can help this puppy as the resident around my condo is mainly malay and soon this puppy will be chased out
My condo is at Shah alam.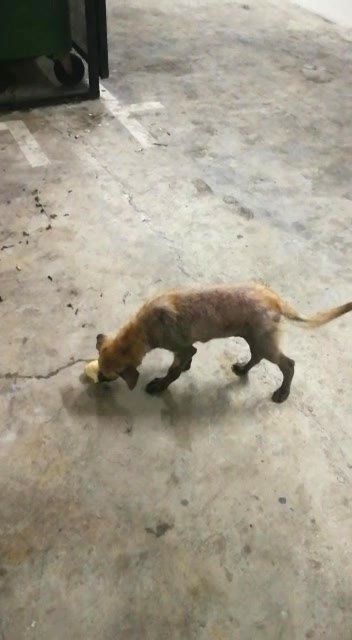 Source: https://www.facebook.com/MalaysianDogsDeserveBetter/videos/2..
Facebook Comments