Penyu | Peniaga Cuba Jual Telur Penyu Dalam Talian
We are extremely proud to have seen positive impacts on turtle awareness effort to change the minds of the public, especially when it comes to turtle egg consumption.
.
The protection of endangered native species is our responsibility. Together, we are stronger. Together, we can make the change.
.
Let's keep supporting wildlife conservation effort by not support any businesses that involves selling parts of our wildlife animals.
#wildlifeconservation #turtleconservation #protectourwildlife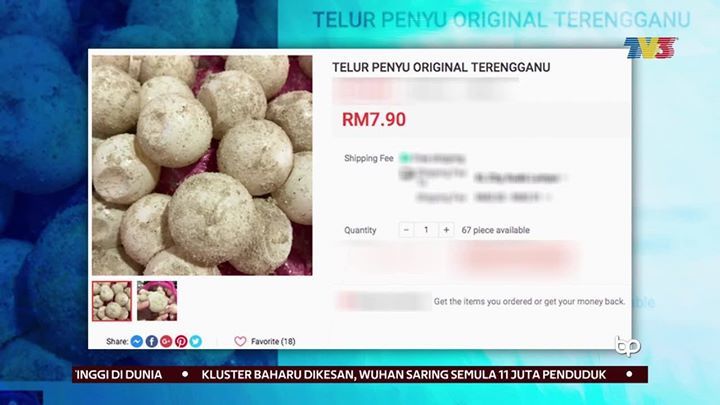 Source: https://www.facebook.com/BuletinTV3Official/videos/532930607..
Facebook Comments