Who Remembers Mowgli From Our Posts Earlier In The..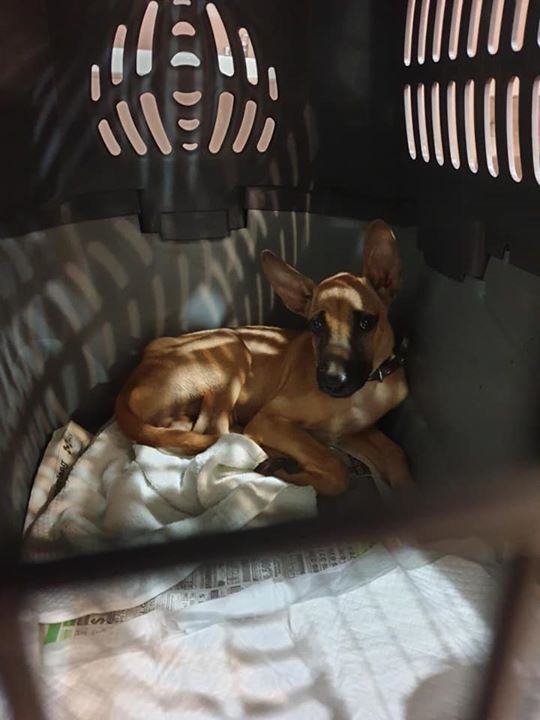 Who remembers Mowgli from our posts earlier in the year? Well… look who's all grown up 😁😁😁
"We were on holiday in Langkawi and we found this tiny, shy puppy at the entrance to the mangroves – he was hiding there at the monkey forest with all the little monkeys above him in the trees. That made it hard for us to get to him, because when we tried to get his attention with food all the monkeys came instead! We we called Langkawi LASSie to ask for help and were assisted by a member of staff and a volunteer from the shelter who finally helped us to rescue "Mowgli" – aptly named after his jungle roots!
We spent the first week with Mowgli at the shelter while he was in quarantine. After that, we had to go back to Germany and with LASSie's help he came to Berlin 6 weeks later. (He wasn't old enough to fly at the time, so we had to wait for him to turn 4 months so he could be neutered and have all the necessary vaccinations.)
After 3 months, Mowgli has finally 'arrived' with us 😊 he's so settled and he loves his new house and family, including our cat 😂 He sleeps so much and it doesn't matter what's going on around him… he's still sleeping!
Thankfully, he's not afraid of being in the car anymore and now knows that the car means we are going somewhere nice for a longer walk. He loves every other dog and goes just crazy running and playing with any dog who crosses our path. We are soooo in love with him and he makes every single day so special for us ✨."
Cigdem and Daniel from Germany 🇩🇪

Source: https://www.facebook.com/Langkawi.LASSie/photos/a.4789850555..
Facebook Comments