Salam My Name Is Sweetie Pie. I Promise I Can Chan..
Salam! My name is Sweetie Pie.
I promise I can change your life in a big way! If you give me a chance, you will see the value of what an adult dog like me can bring to your family. If you decide to adopt me, I appreciate the fact that you picked me over all the younger dogs.
We currently have more than 400 animals and we need help from everyone. Every donation at this difficult time makes a huge difference and helps us to provide the best possible care to animals in desperate need. Please make a gift today for our residents through our CIMB Account No. 8005274525. Thank you ❤️
03-06-2020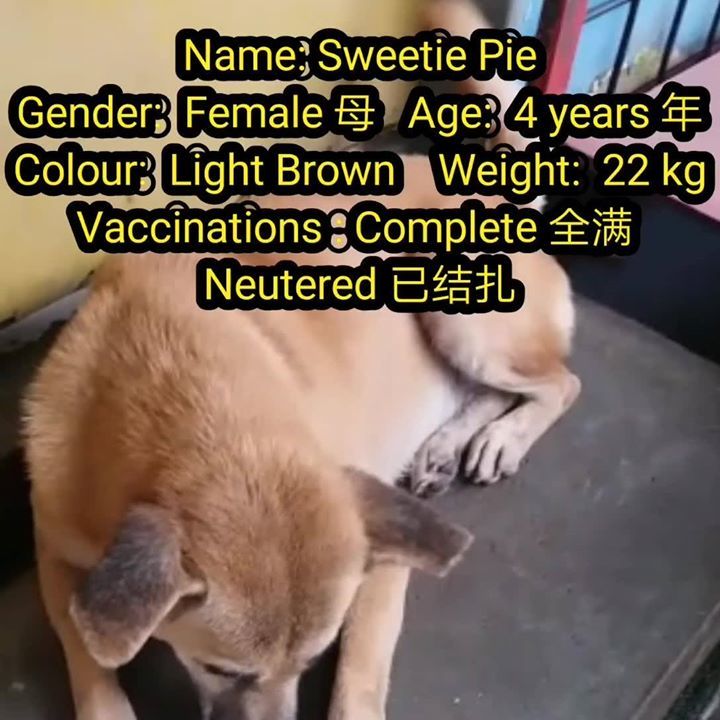 Source: https://www.facebook.com/SarawakSPCA/videos/2945852225484191..
Facebook Comments