Kuching Sausage Is Their Pet Dog, A Hero As The Ca..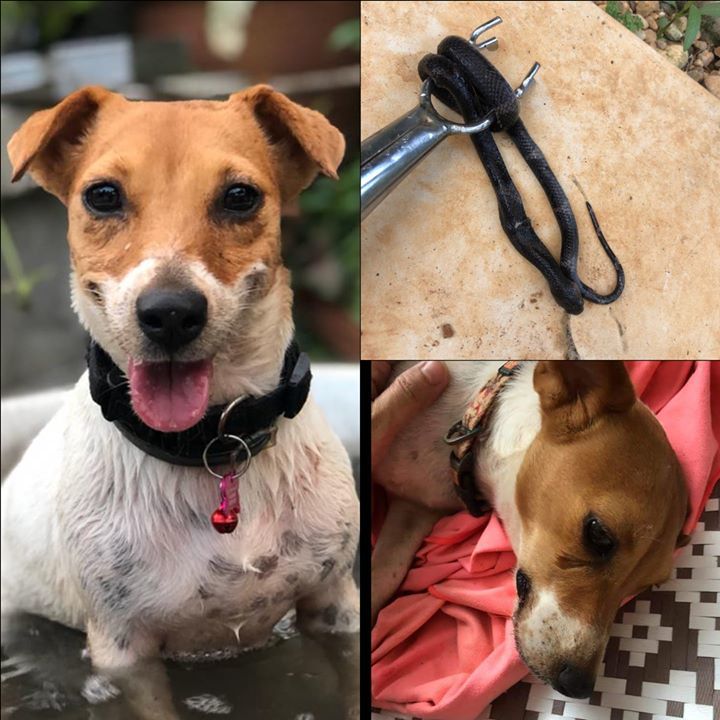 Kuching: Sausage is their pet dog, a hero as the canine sacrificed herself to save her owner's family from a possible snake attack at their home.
It happened yesterday around noon time when Ann was calling for her, Sausage was not her usual active self. Sausage looked as if suffering from a choke, and very weak.
Curious, the family checked on the surrounding before they found a dead Sumatran Cobra in the drain.
"The backyard is where my 84-year-old mom does her gardening every morning. Luckily, Sausage found the snake. Else…" said Ann.
Sausage was immediately brought to a vet clinic. Ann was devastated to find out that there was no anti-venom for animals.
Ann rushed Sausage to another veterinary clinic downtown after a tip-off that the clinic has anti-venom for dog.
Sausage's heart was weak and Veterinarian also found that Sausage was bitten on her snout. Sausage is currently under observation at the clinic.
Let us pray for speedy recovery for Sausage – a family's hero dog.

Source: https://www.facebook.com/SarawakSPCA/photos/a.10151839329759..
Facebook Comments