Graphic Images ,. Can You Please Help Severely Inj..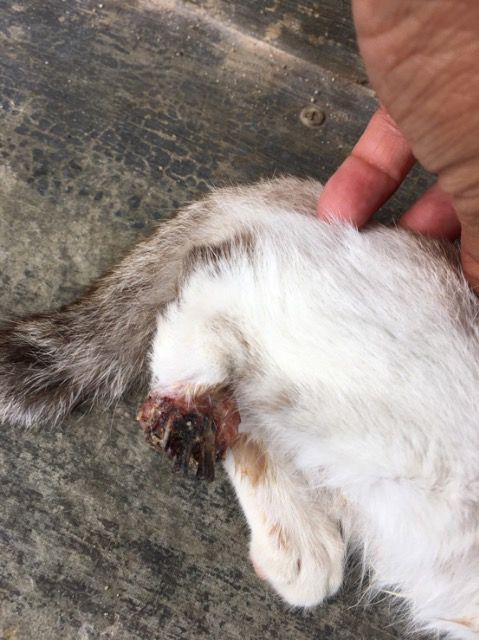 🚨 GRAPHIC IMAGES! 𝗔𝘁 𝗷𝘂𝘀𝘁 𝗮 𝗳𝗲𝘄 𝗺𝗼𝗻𝘁𝗵𝘀 𝗼𝗹𝗱, 𝗔𝗺𝗼𝘇𝗼𝗻 𝗳𝗼𝘂𝗻𝗱 𝗵𝗲𝗿𝘀𝗲𝗹𝗳 𝗶𝗻 𝘁𝗲𝗿𝗿𝗶𝗯𝗹𝗲 𝘁𝗿𝗼𝘂𝗯𝗹𝗲. Can you please help severely injured kittens like her get the urgent medical attention they need? Click here to help: https://links.soidog.org/save-cats-like-amozon
Amozon clearly experienced an awful trauma. A large part of her right back leg was missing. Without urgent help, Amozon would have struggled to survive the pain and infection on the streets. Homeless and unloved kittens and cats face so many obstacles and threats every day. Life on the streets is dangerous! They do not have a family to love them and take them to the vet when they are hurt. So when dreadful things happen, they only have someone like you to help them.
And that help can truly change their universe.
Shortly after Amozon's rescue, we amputated her leg in order to stop the suffering. Not only did Amozon recover amazingly well from her surgery, but she was soon snapped up by a cat lover, and she is now in a loving home where she is utterly cherished. In just a few months, her whole life has turned around. A donation from you today can enable us to take in the next kitten in need of help and give more happy endings to cats like Amozon. Every donation really does help and makes a difference. Join our community of cat lovers today and become a lifesaver for cats like Amozon: https://links.soidog.org/save-cats-like-amozon

Source: https://www.facebook.com/SoiDogPageInEnglish/photos/a.137025..
Facebook Comments