Graphic Image Warning. Please, If You Can, Help A ..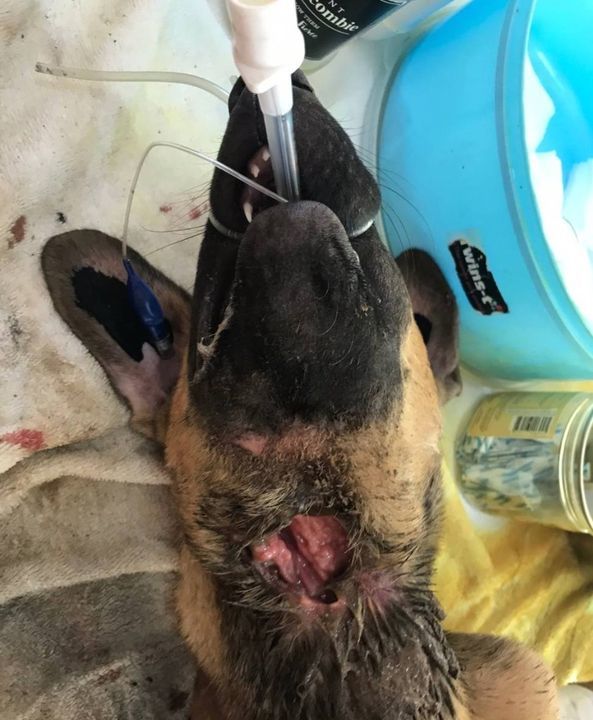 🚨 Graphic image warning 🚨 𝗟𝗶𝗳𝗲 𝘄𝗮𝘀 𝗻𝗼 𝗽𝗮𝗿𝗮𝗱𝗶𝘀𝗲 𝗳𝗼𝗿 𝗹𝗶𝘁𝘁𝗹𝗲 𝗖𝘂𝗯𝗰𝗵𝗼𝗼. Please, if you can, help a desperate puppy like her today ⬇️ https://links.soidog.org/save-cubchoo
Little Cubchoo comes from the island of Koh Samui, where a Soi Dog team is currently working to vaccinate and sterilise thousands of dogs and cats over the coming months. On seeing this super sad and suffering six-month-old girl, our team needed to get her to the Soi Dog hospital in Phuket as soon as possible. She required urgent care. Cubchoo was attacked by a dog. As you can see, she had an enormous and infected wound.
Thankfully, she is now safe at Soi Dog and getting the support, treatment and safety she needs. Your kindness today truly does save lives, and gives pups like Cubchoo a fighting chance. Please donate today and give a sweet girl like her the hope of a better future: https://links.soidog.org/save-cubchoo

Source: https://www.facebook.com/SoiDogPageInEnglish/photos/a.137025..
Facebook Comments