A Year In Texas, Poppy The Soidogrescue Celebrates..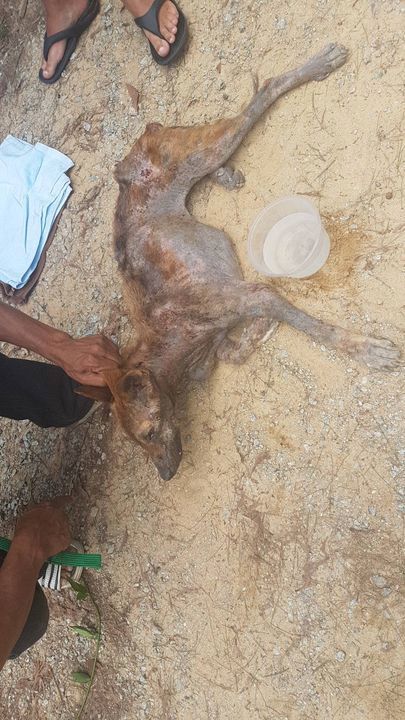 A year in Texas, Poppy the #SoiDogRescue celebrates #NationalPetDay with Kendra Scott 🤩
You will probably all remember Poppy from her time at Soi Dog in Thailand. One of the most critically ill dogs our animal rescue team have ever encountered.😢
To celebrate two years since the day she was rescued and over a year as a proud Texan, as well as commemorate National Pet Day, US-based jewellery company Kendra Scott is helping us to mark this day with a special offer.
They are offering 20% of everything ordered online and in-store at their Houston outlet to be donated to Soi Dog Foundation! The one-off event is on ALL WEEKEND (April 10th – 11th 2021).
Details can be found here: https://kendragivesbacksoidogfoundatio.splashthat.com/
Make sure to follow the coupon instructions before making your final payment.
🧡
Two years ago Poppy was rescued and brought to Soi Dog for life-saving treatment. Nine months later, having found a great adopter who wanted to shower Poppy with the love and attention she deserves, in January 2020 she travelled to Houston, Texas to start her new life – as a pet!
Poppy had no idea at that time what life would be like as a pet because until that point, she had only ever known a life of hardship on the streets.
So much so that she nearly succumbed to her emaciated condition and would have died right there on the side of the road had your wonderful support not enabled her rescue.
As we celebrate Poppy's transformation, thanks to Kendra Scott, here is your chance as a dog mom out there (as well as spoiling your pets, of course!) to treat yourself to something that sparkles this weekend, while supporting Soi Dog Foundation at the same time.
Visit the special #kendrascott special Gives Back page for more information.
Don't forget to fill out coupon details to make sure that 20% of your purchase goes to Soi Dog Foundation.
https://kendragivesbacksoidogfoundatio.splashthat.com/ and follow the coupon instructions.
Happy National Pet Day!
*Terms and Conditions apply. Please see details on Kendra Scott website

Source: https://www.facebook.com/SoiDogPageInEnglish/photos/a.137025..
Facebook Comments