Please Become Augusta's Friend...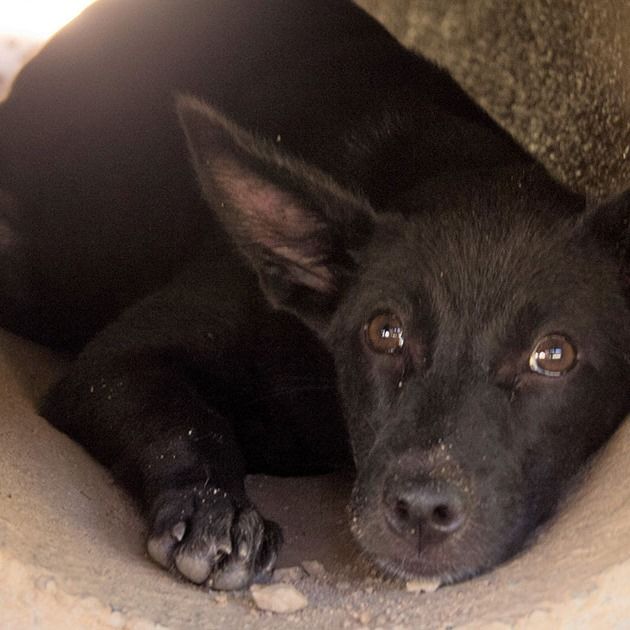 Augusta likes to hide in one of the concrete pipes in her enclosure. This is where she feels safe. Augusta is a very shy girl in need of sponsors. Will you please go to https://links.soidog.org/please-sponsor-augusta to be her new best friend?
This little girl was severely ill when found at just 2 months of age. She was battling diarrhoea and refusing to eat and for a while, her life was hanging by a thread. But thanks to people like you, our vets were able to provide her with the medical treatment she desperately needed and Augusta showed us she was a little fighter.
Sadly, although she has made a great physical recovery, her traumatic past has left her terrified of people. Our behaviourists are working with her to help her learn to trust again, but she remains very cautious.
Your sponsorship means Augusta can receive food, medical care, and a safe place to live, while healing from the horrors of the past. Your kind gift will help not only her, but all the animals in our care. Will you do something extraordinary for a very special girl? Please sponsor Augusta now by going to https://links.soidog.org/please-sponsor-augusta
Thank you.

Source: https://links.soidog.org/please-sponsor-augusta
Facebook Comments