Graphic Images , - Deedee Has Made A Remarkable Re..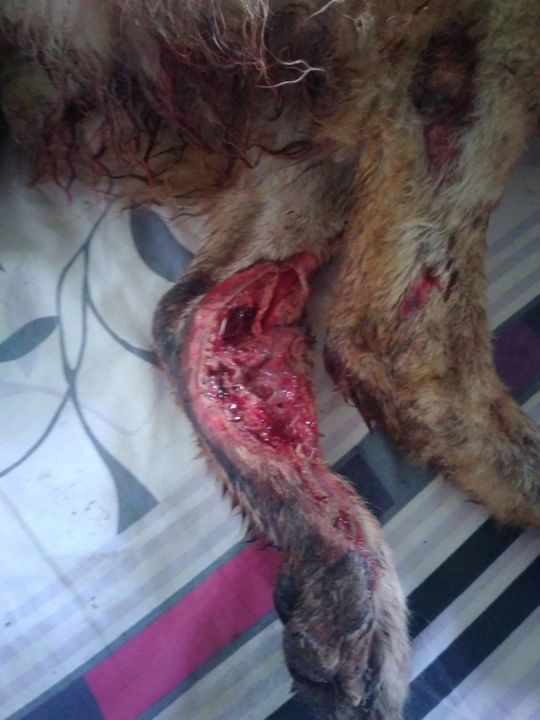 🚨 Graphic images! 𝗙𝗿𝗼𝗺 𝗮𝘄𝗳𝘂𝗹 𝗮𝗴𝗼𝗻𝘆, 𝘁𝗼 𝗮 𝗽𝗶𝗰𝘁𝘂𝗿𝗲-𝗽𝗲𝗿𝗳𝗲𝗰𝘁 𝘀𝗺𝗶𝗹𝗲 😄 Deedee has made a remarkable recovery. Please click here ➡️ https://links.soidog.org/save-more-like-deedee to give more dogs like Deedee life-saving and life-changing care.
This three-year-old brave and beautiful girl was in unbearable pain following a terrible car accident. She was bleeding a great deal and had an open wound that was dirty and necrotic – we could see the bone! Not only that, but Deedee also had head and lung trauma.
She was in very bad shape. She needed emergency, life-saving care. If it had not been for animal lovers like you, Deedee might have died on the streets. Once the vets deemed her strong enough, they amputated the irreparable leg.
Although she still has mild skin problems, today, Deedee is an entirely different dog. Now that she is living pain-free, her smile stretches from ear to ear. She bounds around on three legs with such ease, and is so friendly, goofy, sweet and fun. 🧡 🐕 She is simply gorgeous, in every sense of the word. We truly hope she will soon be ready to start a new life outside the shelter🤞 She will certainly make an amazing companion animal and best friend.
Can we count on you to ensure we can be there for dogs like Deedee in their time of need? Every donation helps us provide urgent care to those who need it most. Please help today: https://links.soidog.org/save-more-like-deedee

Source: https://www.facebook.com/SoiDogPageInEnglish/photos/a.137025..
Facebook Comments