Read Parinas Story Here. Dog Of The Week. The Man ..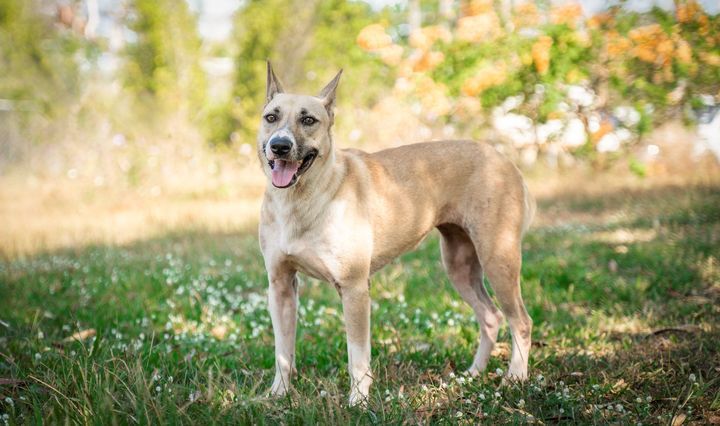 𝐏𝐫𝐞𝐜𝐢𝐨𝐮𝐬 𝐏𝐚𝐫𝐢𝐧𝐚 𝐧𝐞𝐯𝐞𝐫 𝐠𝐚𝐯𝐞 𝐮𝐩 𝐡𝐨𝐩𝐞, 𝐞𝐯𝐞𝐧 𝐰𝐡𝐞𝐧 𝐡𝐞𝐫 𝐨𝐰𝐧𝐞𝐫 𝐠𝐚𝐯𝐞 𝐮𝐩 𝐨𝐧 𝐡𝐞𝐫. Read Parina's story here: https://links.soidog.org/Offer-Parina-a-loving-home
🌟Dog of the Week🌟
The man who reported Parina to us described seeing a frightened dog – with a mark around her neck where a collar had once been😔 – chasing cars as they drove past. A few days later, she was limping, likely having been hit by one of those cars.
At Soi Dog, she was treated for a number of skin conditions and a fracture in one of her hind legs and given time to rest and recuperate.
We will never know who dumped this sweet girl or what could possibly have led them to do so. Parina is a real people dog – friendly and affectionate with all. When it's time for walkies, she'll be hopping around at the gate of her enclosure to make sure you pick her first!🐾 She's a little nervous in busy environments, but otherwise she's cool and relaxed as she sniffs and explores.
We admire Parina for her strong spirit and for not losing faith in people✨despite everything she's been through. And we believe she truly deserves a forever home with a family who will make her feel loved once again.🧡 If that could be you, enquire today: https://links.soidog.org/Offer-Parina-a-loving-home

Source: https://www.facebook.com/SoiDogPageInEnglish/photos/a.137025..
Facebook Comments