Will You Please Help Forgotten Pups Like Little Pi..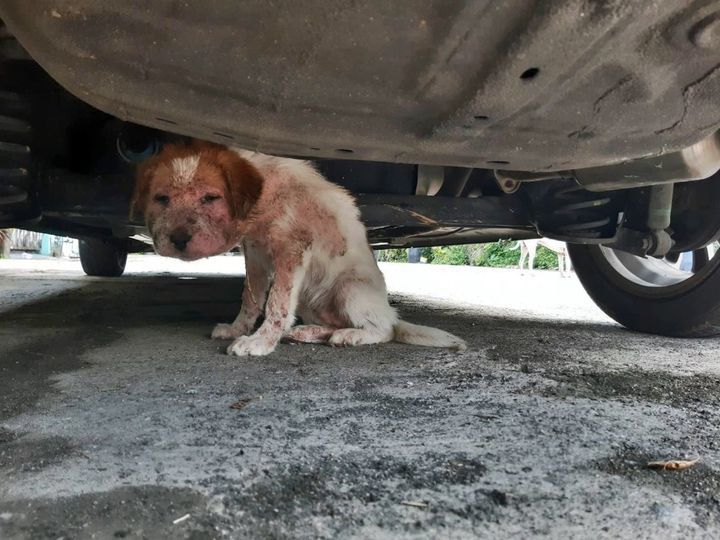 𝗛𝗲𝗿 𝘀𝘄𝗼𝗹𝗹𝗲𝗻 𝗹𝗶𝘁𝘁𝗹𝗲 𝗳𝗮𝗰𝗲, 𝗮𝘄𝗳𝘂𝗹 𝗯𝗼𝗱𝘆 𝗰𝗼𝗻𝗱𝗶𝘁𝗶𝗼𝗻 𝗮𝗻𝗱 𝗽𝗿𝗼𝗳𝗼𝘂𝗻𝗱 𝘀𝗮𝗱𝗻𝗲𝘀𝘀 𝘄𝗲𝗿𝗲 𝘀𝗼 𝗵𝗲𝗮𝗿𝘁𝗯𝗿𝗲𝗮𝗸𝗶𝗻𝗴 💔 Will you please help forgotten pups like little Pimfah to put their awful pasts behind them and to get the urgent care they need? Please help here: https://links.soidog.org/pimfah
The list of Pimfah's health problems was unbearably long. She had severe skin problems, a maggot-infested wound on her back, she was weak and malnourished, and she had blood parasites. Perhaps worst of all, she had the deadly parvovirus. On top of all this, a rope was cruelly tied so tightly around her neck that it had caused her face to swell up like a balloon. This poor, poor girl was the epitome of despair and desperation 😢
Pimfah was a homeless puppy who was born into a loveless, lonely and loathsome life on the streets. No animal should suffer like this. With your help, we can change her life, forever. Thanks to kind people like you, we are happy to say that Pimfah is feeling a lot better now that she is at Soi Dog and getting the right care and treatment.
Together, we can give her a real future, full of love and happiness. Every dog matters and every life is worth saving. Will you please make Pimfah's day and give a gift today? Please help to change lives ⬇️ https://links.soidog.org/pimfah
We look forward to sharing an update on Pimfah soon. Thank you for any help you can give 🙏

Source: https://www.facebook.com/SoiDogPageInEnglish/photos/a.137025..
Facebook Comments