Were Dedicating The Month Of May To Our Shy Dogs. ..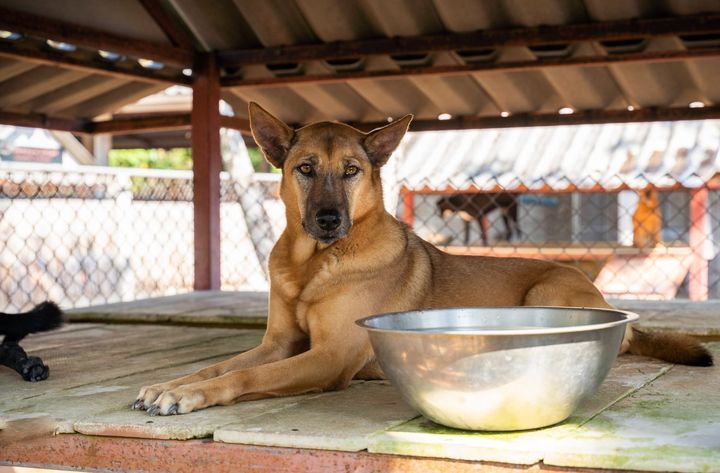 We're dedicating the month of May to our shy dogs. This week, it's 🌟Dog of the Week🌟 Daran's turn in the spotlight: https://links.soidog.org/Adopt-shy-dog-like-Daran
Dogs like Daran are often shy as a result of the challenges they faced on the streets. There's no limit to the tragedies that can befall a homeless dog like Daran and impact their confidence and trust. But that doesn't mean they can't be great companions! 🐾
As an unloved and unwanted street dog, it's likely that Daran never experienced a bowl full of good food or a safe place to sleep soundly at night before she came to Soi Dog. If that wasn't enough to deal with, one day Daran was brutally slashed across her back with a knife.
It was days before a kind man noticed the hand-sized wound on Daran's back and called Soi Dog for help. By that time, the wound had become infected and infested with maggots. Fortunately, with treatment at our dog hospital, she made a full physical recovery.
However, Daran's traumatic experience has left an unforgettable impression on her heart 💔 and means she can be shy at first. With a little extra love and patience, though, she will warm up and show you that sweet smile of hers.
If you can give Daran the chance to have a loving home for the very first time in her life, please enquire today: https://links.soidog.org/Adopt-shy-dog-like-Daran

Source: https://www.facebook.com/108625789179165/posts/5469056909802..
Facebook Comments