Laser Focus, Sharp Mittens And Undivided Attention
Massa is estimated to be almost 4 years old, but sometimes seem a bit wiser for her age. Very polite and well mannered, unlike some of the other naughty kitties she lives with.
So, this was a surprise when we caught her inner kitten in action.
Enjoy this week's cattery moment with this pretty lady, who by the way is one of the lucky cats who are waiting to fly to their #foreverhome soon.
Massa is just one of the cats we care for at Soi Dog Foundation who call the shelter their home, after surviving all kinds of misfortunes as street cats.
They are so lucky to be alive, all thanks to special people who donate for their rescue, care and treatment.
You too can provide this life saving care to vulnerable cats by being part of the #careforcatsclub or even sponsoring a special needs cat.
For details visit our website:
✴️https://www.soidog.org/content/join-care-cats-club
✴️https://www.soidog.org/sponsor-a-cat
#soidogfoundation #streetcats #phuket #rescuecats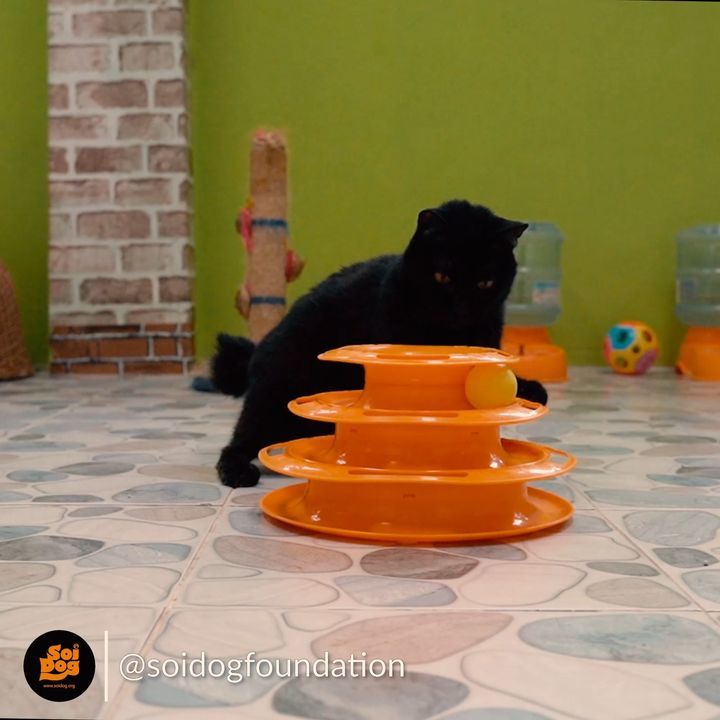 Source: https://www.facebook.com/SoiDogPageInEnglish/videos/86741752..
Facebook Comments