His Name Is Earth Hes Shy But Sweet, And Hell Gaze..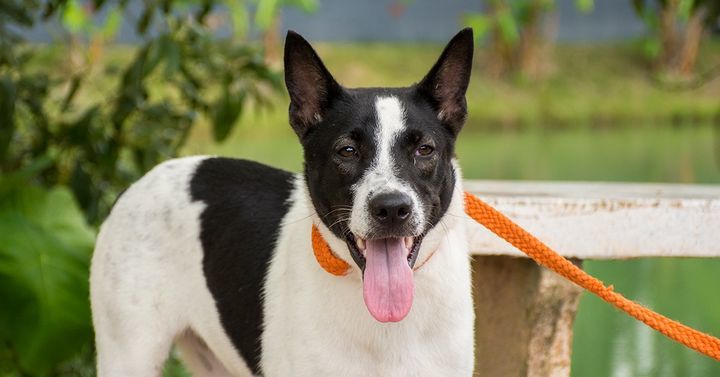 His name is Earth🌎 He's shy but sweet, and he'll gaze at you from a distance in the hope you'll understand his past and give him a chance. Read more about this boy here: https://links.soidog.org/Invite-Earth-into-your-world
Earth came into our care when he was only three months old. He was living at a construction camp at the time where he was fed by a kind local man. As a stray pup, it was the only place he could go. The man reached out for help after noticing Earth was sick and losing weight.
With your support, Earth was nursed back to full health and, as you can see, grew up big and strong! He's been with us for over five years now, watching dogs come and go and hoping it'll be his turn next.
Earth may not be the kind of dog who comes to you with his whole body wagging, but with time and nurturing, he'll soon become a loving companion and let you into his world. There's no greater feeling than seeing the shyness of a rescued dog turn into love and affection❤️ Could you give Earth a chance? https://links.soidog.org/Invite-Earth-into-your-world

Source: https://www.facebook.com/108625789179165/posts/5850864561621..
Facebook Comments