The Dollar-For-Dollar Fundraiser Continues. If You..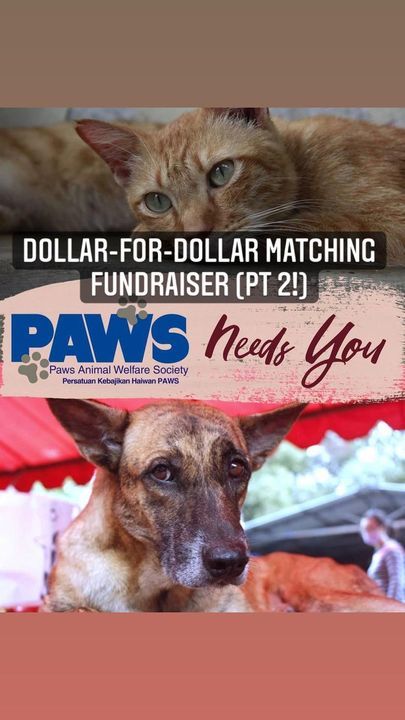 The dollar-for-dollar fundraiser continues! 🐱🐶
If you'd like to double your donations (eg: RM 10 becomes RM20; RM200 becomes RM400) to Paws Animal Shelter in PJ, do feel free to PM @fernfumbles on how to join in on this fundraiser.
Thank you Fern for your kind & noble effort! 😇
Official receipts from PAWS are available upon request (with a bit of paperwork required from your end)
To date, a total of RM 51K has been raised for both @pawspj and @kecharasoupkitchensociety
.
.
.
#paws #pawspj #animal #animals #adoption #petrescue #adoptdontshop #opttoadopt #nonprofitorganization #cat #cats #dog #dogs #sheltercat #sheltercats #shelterdog #shelterdogs #pet #pets #stray #strays #catsofinstagram #dogsofinstagram #straysofinstagram #donate #donation

Source: https://www.facebook.com/314656915294371/posts/4470775526349..
Facebook Comments