A Loud Shout Out To Leo Club Of Chung Hwa Middle S..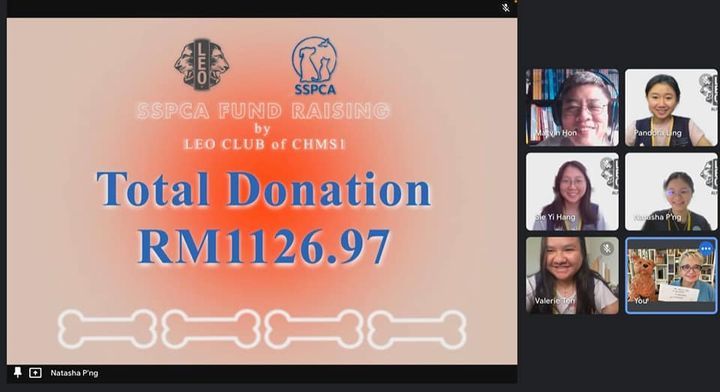 A loud shout out to Leo Club of Chung Hwa Middle School No. 1 for choosing us as the beneficiary for their fund raising event.
The Leos managed to sell 100 pieces of delicious Tiramisu during their one-week school holidays. A brief handover of sales proceeds was done today via Google Meet.
Thank you to the members of Leo Club, CHMS No1 and general public. With the amount received today, you have helped us to vaccinate 56 shelter dogs!

Source: https://www.facebook.com/130773574431/posts/1015966353199943..
Facebook Comments