Can You Guess Why This Name? - Pretzel's Story. Pr..
CAN YOU GUESS WHY THIS NAME? – PRETZEL'S STORY
#Pretzel was found dangling from a drain hole and was clearly immobile. Thanks to a vigilant member of public we were informed of Pretzel's plight and were able to send our team down to assist.
Pythons are often misunderstood creatures who in reality are very #shy and docile. They only react in defense when they feel threatened. So if you do come across a #python in green spaces or drains do not be alarmed, maintain your distance and if circumstances allow, just let him/her be!
#ReticulatedPython
#Retics
#Wildlife
#SGWildlife
#WildlifeRescue
#WildlifeRehabilitation
#SnakesofSingapore
#SnakesOfInstagram
#AnimalRescue
#Singapore
#WildlifeVet
#JobOpening
#AnimalWelfare
#VetNurse
Music Credits – Youtube Audio Library
Title: Everyday
Artist: Jason Farnham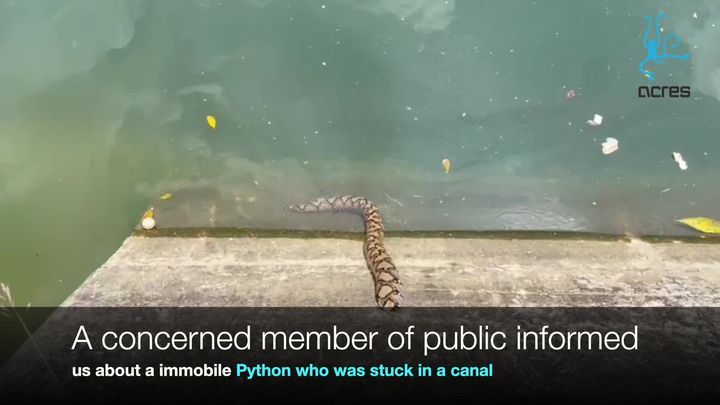 Source: https://www.facebook.com/ACRESasia/videos/4479433098811407/
Facebook Comments