Can You Help Chituri Find A Home In The Uk? ⁠🇬🇧
🌟Dog of the Week🌟 Chituri is looking for a new home in the UK ⁠🇬🇧 See her in action in the video below, and enquire here: https://www.soidog.org/adopt/chituri—already-in-uk-2105
Although this video was filmed when Chituri was still living at the Soi Dog shelter in Thailand, we're told that nothing has changed since she made the move overseas. She's still the same friendly, fun-loving girl she always was, with the ear-to-ear smile and the penchant for playtime!
Chituri is looking for an experienced adopter with no cats and no more than one other dog. Currently in Leicestershire, she's available for meet and greets with interested families and promises to wear her goofiest grin for the occasion. https://www.soidog.org/adopt/chituri—already-in-uk-2105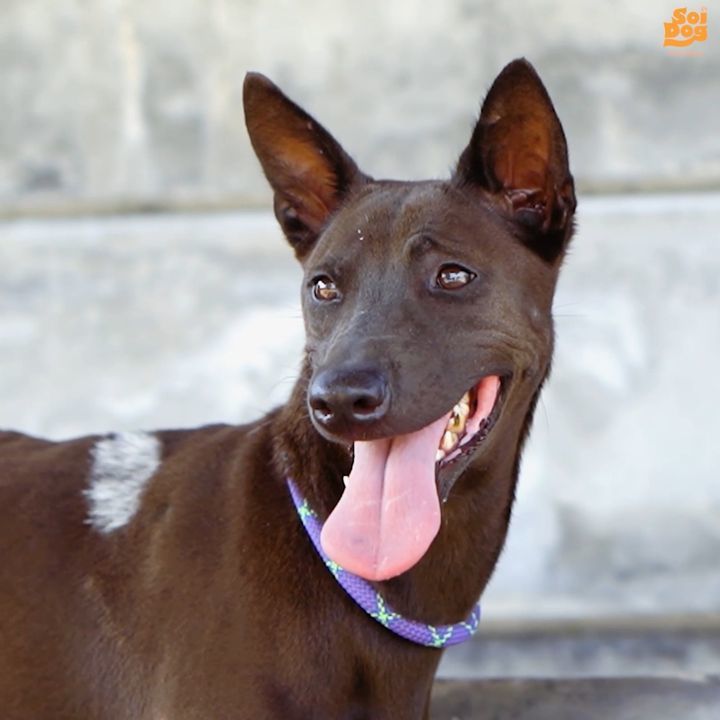 Source: https://www.facebook.com/SoiDogPageInEnglish/videos/27586210..
Facebook Comments