Pets Left Behind Taman Sri Muda Flood Relief. We A..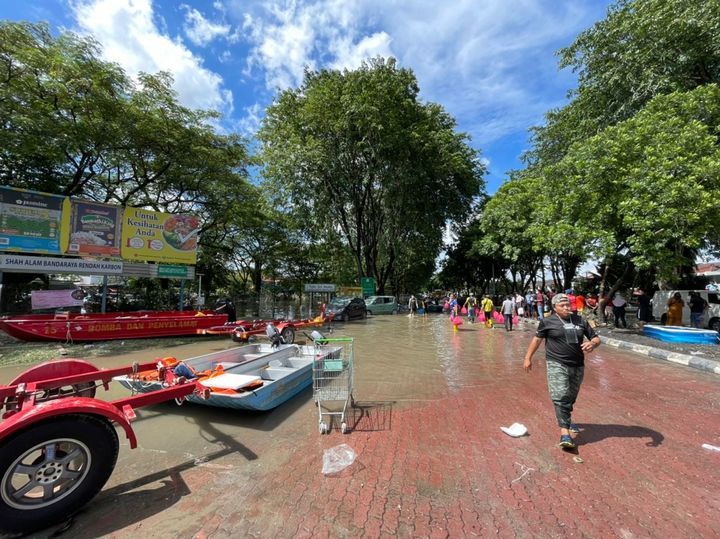 📢 PETS LEFT BEHIND: TAMAN SRI MUDA FLOOD RELIEF
We are working with MAVMA-MSAVA-UPM-DVS and other companies to coordinate flood relief efforts in Taman Sri Muda, where pets have been left behind as their owners were forced to evacuate. 17 cats are in the temporary shelter that has been set up, and 36 animals have been treated so far. Witnesses have spotted 17 cats and 18 dogs still on the roofs waiting to be rescued in various locations.
___________________________
LOCATION OF TEMPORARY SHELTER
SELANGOR D.E, PT 7098, JALAN TEGAP, Taman Sri Muda, 40000 Shah Alam
📍 https://goo.gl/maps/SaBybH93XDy7Hk8A8
___________________________
VOLUNTEERS NEEDED: 22/12/2021 (Wednesday)
Multiple shifts from 9AM – 6PM
We need volunteers tomorrow to go with us to look for stranded animals in the housing area. Must be physically fit, able to swim (water is shoulder high in some places), and have no open wounds (to avoid infections from the dirty water).
📞Whatsapp 0122902340 to register by today
___________________________
LOST YOUR PET?
Please come to the booth to make a report, as SPCA and volunteers are going into Taman Sri Muda to look for pets left behind.
📞Whatsapp 0122902340 for enquiries.
___________________________
DONATE NOW TO FLOOD AID FUND
If you would like to make a contribution to cover the cost of flood relief efforts, kindly donate securely here:
🐱 bit.ly/PetFloodAidTamanSriMuda 🐶
*Please list 'Taman Muda Flood Relief' in the Remarks field
___________________________
🙏 ACKNOWLEDGEMENTS 🙏
We would like to thank all the wonderful organizations and companies who are working together to rescue, feed, treat and shelter these pets stranded in the flood:
Malaysian Veterinary Medical Association
MSAVA – Malaysian Small Animal Veterinary Association
Universiti Putra Malaysia
Jabatan Perkhidmatan Veterinar
KM Vet Pharm Sdn. Bhd.
ProBalance
ProDiet

Source: https://www.facebook.com/44640111208/posts/10160174441166209..
Facebook Comments