This Sweet Puppy Has Come A Long Way. From Being A..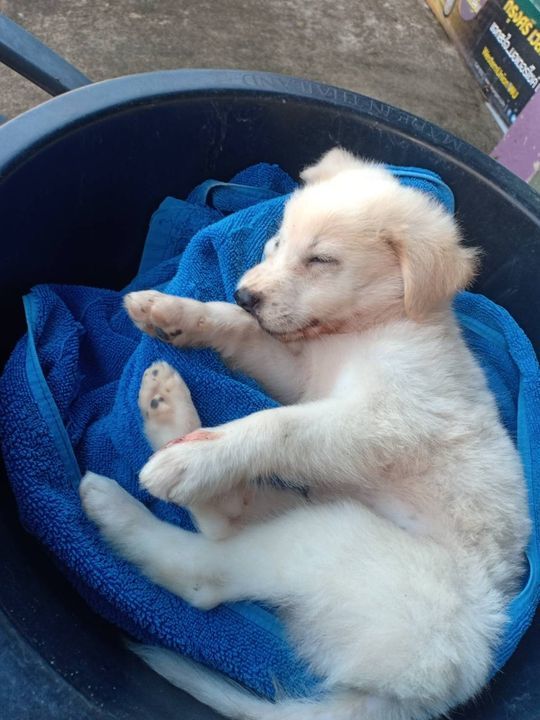 This sweet puppy has come a long way… From being abandoned and hit by a speeding car, to a funny little fur ball running around the hospital 🐾😍! When little Asure was rescued, he nearly had no strength left in his tiny body. He was weak, malnourished and terrified…💔 The impact of the accident was so violent that Asure was left in a semi-comatose state, unable to move. He was rescued by a kind resident who truly gave him another chance at life. Asure has fought hard, and look at him now!
You can change many more lives with your donation, will you please give a gift today? Please click here to help: https://links.soidog.org/save-more-like-him 🧡🙏
He is surely still a bit wobbly, due to his accident and possible head trauma, but he is full of life and cannot wait to meet the other rescue puppies 😍🐾! Asure spent a few weeks in our ICU and came out stronger than ever, and it's all thanks to people like you.
In the past few months, we have seen a growing number of abandonment cases on the island, and there's only one way we can stop and prevent cases like this from happening: sterilise and vaccinate as many stray animals as possible. Only with your help can we improve their quality of life and save puppies like Asure from a short, miserable life on the streets. Will you please give a gift today to help? Please give here: https://links.soidog.org/save-more-like-him 🧡🙏

Source: https://www.facebook.com/108625789179165/posts/6796623640379..
Facebook Comments