Hey There It's Fasuay Here, In This New Year Will ..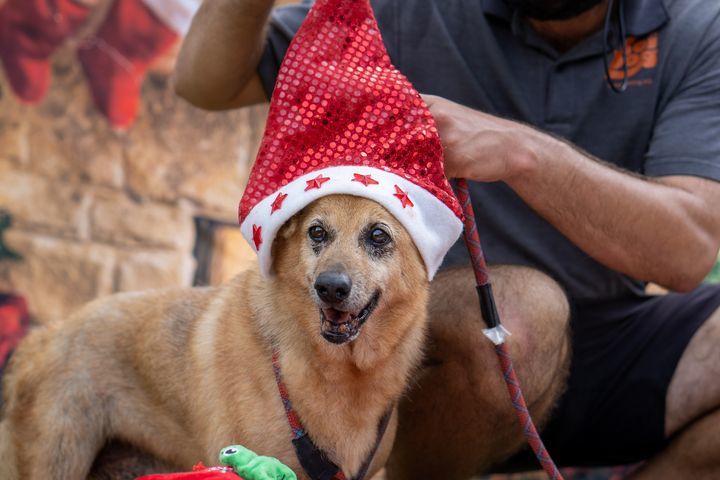 Hey there it's Fasuay here, in this new year will you please be my sponsor 😍? Please click here to learn more about becoming a sponsor: https://links.soidog.org/become-his-kind-sponsor 🙌🧡 I was struggling with terrible skin problems when the humans here found me. Living on the streets as a homeless dog, I had no owner to care for me and take me for medical treatment.
My skin problems had caused me to lose most of my fur, leaving me with bald spots all over my body and painful open sores. Trust me, it was hell! I kept trying to scratch myself, but I would bleed every time I tried… so terrible. Back then, the sadness in my eyes was enormous. But now I am a happy senior dog. 🙌🐾🐶 As if things weren't bad enough for me, the vets also discovered that I had suffered a broken spine at some stage during my long life, which left me totally incontinent. Dogs like me struggle to be adopted, so it is likely I will live out the rest of my life here at the Soi Dog shelter.
But hey, you can do something special for me! Please sponsor me so that I can have the best life ever: https://links.soidog.org/become-his-kind-sponsor 🙌🧡
Your kind gift will help not only me but all the animals in Soi Dog's care – we need you!

Source: https://www.facebook.com/108625789179165/posts/6797089640332..
Facebook Comments