Lucygar Came Into Our Care In 2019 As A Surrendere..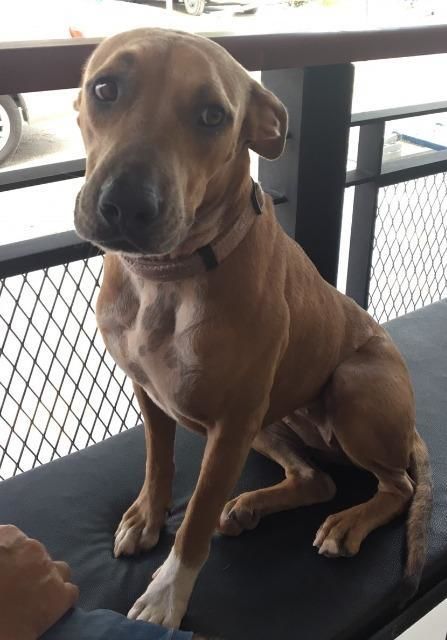 Lucygar came into our care in 2019 as a surrendered pet. She once had a home of her own but was given up through no fault of her own. A pretty pittie who sometimes looked a little intense on the outside but inside was sweet as pie, Lucygar waited and waited for someone to see the best in her.
After a year and four months, they finally did! Lucygar was adopted to Canada where she's been living a fabulous #furrytailending life ever since. Here's a lovely update from her family:
"Lucy is really settling into our family. Her personality is coming out more all the time. She is both funny and very clever. She's already figured out how to open drawers to get things she wants out of them! We recently got her a special type of seat belt latch that attaches to her harness as she loves to hang half out of the car window as we drive through the slower parts of the city. This way she can still stick her head out the window and enjoy the breeze. Lucy adds so much sparkle to our lives. We are so glad that we have her."
Please visit our website to meet our adoptable dogs, some of whom were once abandoned like Lucy and have been waiting for someone like you ever since: https://www.soidog.org/adopt-a-dog

Source: https://www.facebook.com/108625789179165/posts/6811322192242..
Facebook Comments