Every Now And Then, Its Nice To Take A Moment To L..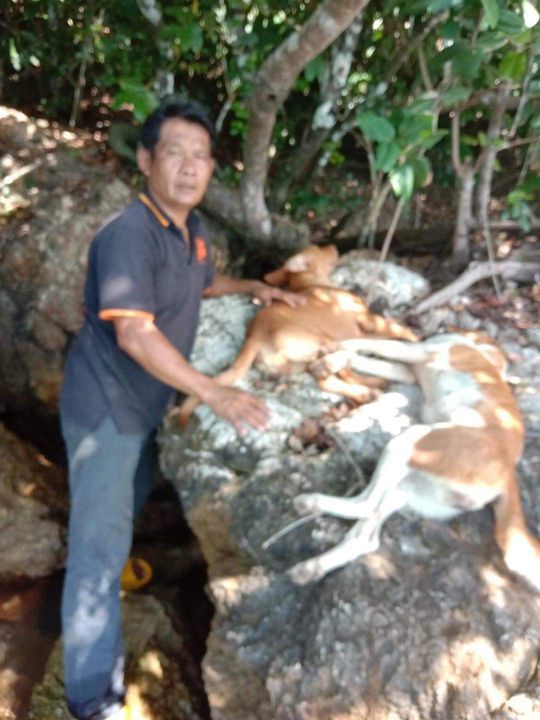 Every now and then, it's nice to take a moment to look back and see how far you've come 🙌 https://links.soidog.org/adopt-lemorro
When Lemorro arrived at Soi Dog in October 2019, she was absolutely terrified. And no wonder. She and her friend Livana had been abandoned on a deserted island – some 85 kilometres away from our base in Phuket – with no food, water or shelter. The cruel person who left them there must have known that they had no chance of surviving all alone.
By a stroke of unbelievable luck, we were alerted to Lemorro and Livana's dire situation by someone who spotted them as they passed by. And because we stop at nothing to save animals in need, we dispatched our rescue officers who travelled for hours by truck and boat to collect them and bring them to the safety of our shelter.
While Livana found her home in Canada a year later, Lemorro's fearful demeanour told us she needed more time before she could do the same. Our behaviour team worked closely with her over the course of many months, and just look at her now! She's found her smile, she's growing in confidence and she's made some fun friends along the way! From a canine castaway with a traumatic past, to an adoptable sweetheart with a promising future, Lemorro has come such a long way.
Five-year-old Lemorro is now ready to find a home, ideally one with no other dogs. We know homes like these are hard to find, but it would mean the world to her after everything she's been through, so please consider learning more about her and getting in touch here: https://links.soidog.org/adopt-lemorro

Source: https://www.facebook.com/108625789179165/posts/6815194915188..
Facebook Comments