Happy Thaipusam From The Furry Friends Of Paws May..
Happy Thaipusam from the furry friends of PAWS! May this Thaipusam bring you great joy and fulfilment. 🎉
Please be informed that the shelter will be closed on 18th January 2022 (Tuesday) and will reopen on 20th January 2022 (Thursday). We are very sorry for any inconvenience caused.
.
.
.
#paws #pawspj #animal #animals #adoption #petrescue #adoptdontshop #opttoadopt #nonprofitorganization #cat #cats #dog #dogs #sheltercat #sheltercats #shelterdog #shelterdogs #pet #pets #stray #strays #catsofinstagram #dogsofinstagram #straysofinstagram #donate #donation #thaipusam #thaipusam2022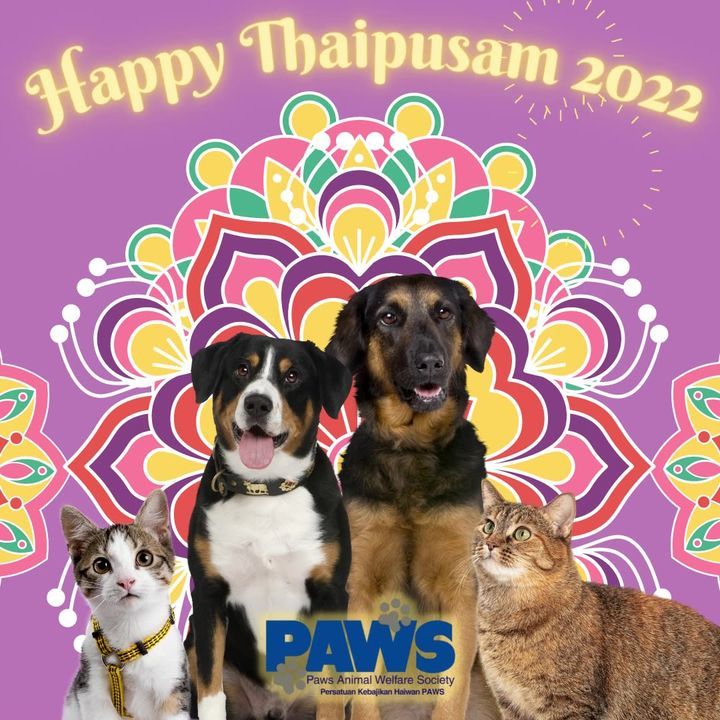 Source: https://www.facebook.com/PawsPJ/videos/1252456858498466/
Facebook Comments