The Furry Friends Of Paws Wishes Everyone A Happy ..
The furry friends of PAWS wishes everyone a Happy Chinese New Year & Gong Xi Fa Cai!
Please be informed that the shelter will be closed at 12pm on Chinese New Year Eve, 31st December 2022 (Monday). The shelter will also be closed starting 1st February 2022 (Tuesday) until 4th February 2022 (Friday) for Chinese New Year. We will be open as usual on 5th February 2022 (Saturday).
Thank you and sorry for any inconvenience caused.
.
.
.
#paws #pawspj #animal #animals #adoption #petrescue #adoptdontshop #opttoadopt #nonprofitorganization #cat #cats #dog #dogs #sheltercat #sheltercats #shelterdog #shelterdogs #pet #pets #stray #strays #catsofinstagram #dogsofinstagram #straysofinstagram #donate #donation #happycny #cny2022 #lunarnewyear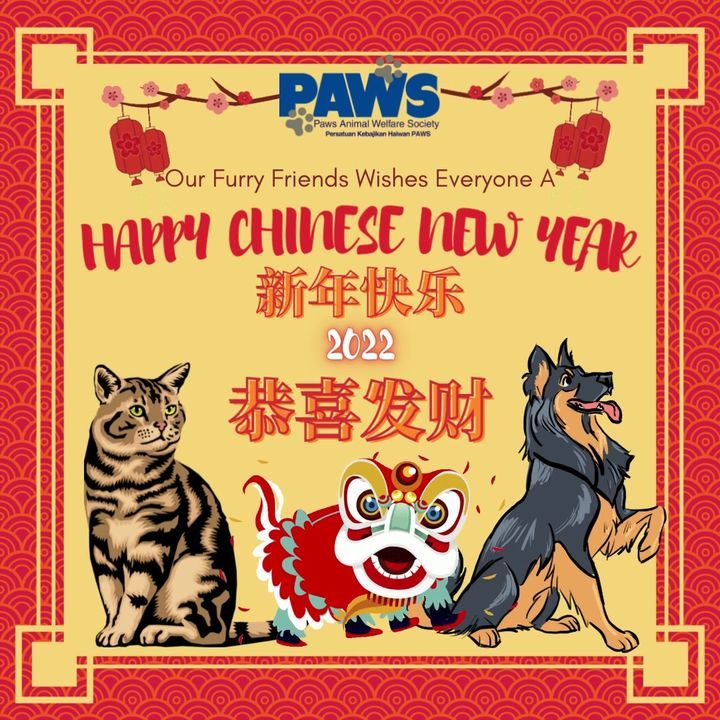 Source: https://www.facebook.com/PawsPJ/videos/958485111538163/
Facebook Comments