Fun With The Felvs
FeLV cats can also have fun! Just because she's diagnosed with FeLV (feline leukemia virus), it didn't stop Utrillo from giving the 'spinner' a good run recently. #catwatch
🧡⁠
Did you know that Soi Dog Foundation provides refuge to severely injured cats who are positive for FIV (feline immunodeficiency virus) as well as FeLV? Utrillo is just one such cat. She was found abandoned by the side of the road with a wounded tongue. She couldn't eat and was weak when we found her. Although she still has some health issues, it doesn't stop her from having a good time which is truly heartwarming to see. 🤗⁠
Considered a high-risk group of kitties, we aim to give FeLV and FIV cats the best care possible. In the case of healthy FIV cats, they are also available for adoption locally.
🧡⁠
The month of March celebrates rescue cats, #RescueCatMonth, but here at Soi Dog Foundation, our rescued cats are celebrated every month of the year. And it's all possible thanks to the wonderful support of our #CareForCatsClub members. ⁠
Thank you for providing happiness to special needs kitties like Utrillo.
Learn more about how being a #CareForCatsClub member allows you to save the vulnerable street cats of Thailand from despair and pain: https://links.soidog.org/fb-help-care-for-cats-like-utrillo
#soidogfoundation #streetcats #thailand #catsofthailand #alleycats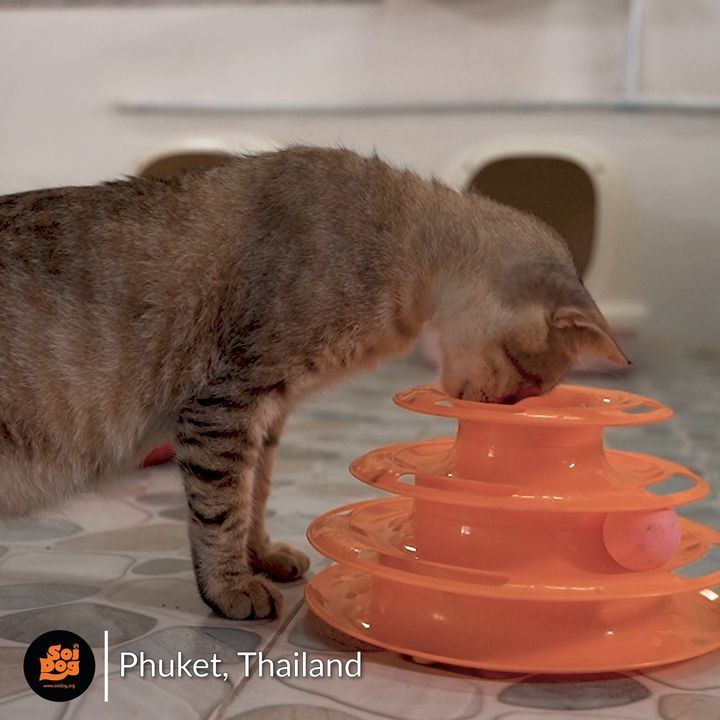 Source: https://www.facebook.com/SoiDogPageInEnglish/videos/12179697..
Facebook Comments