Enter Our Charity Golf Day At Palm Garden Golf Clu..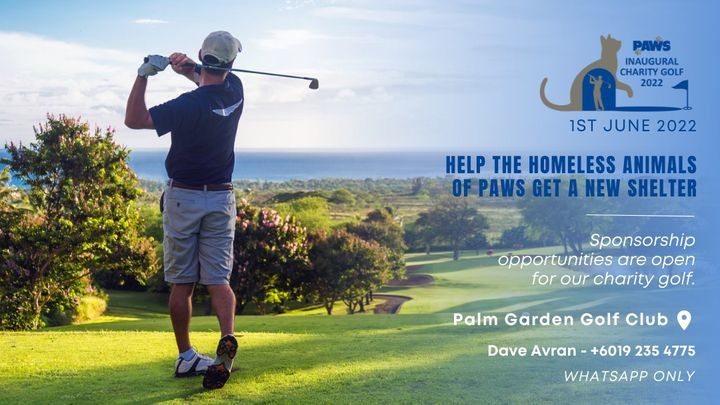 Enter our Charity Golf Day at Palm Garden Golf Club! 🏒
Join us for a fantastic day of golf with lunch and dinner in aid of the PAWS new shelter building fundraiser. Great prizes to be won!
Click below to register now! ⬇️
https://forms.gle/Mqiz8xYaWe5JhX8i9
For enquiries, please contact Dave at 019-235 4775.
#paws #pawspj #animal #animals #adoption #petrescue #adoptdontshop #opttoadopt #nonprofitorganization #cat #cats #dog #dogs #sheltercat #sheltercats #shelterdog #shelterdogs #pet #pets #stray #strays #catsofinstagram #dogsofinstagram #straysofinstagram #donate #donation #charitygolf #charity #golf

Source: https://www.facebook.com/314656915294371/posts/5193351910758..
Facebook Comments