When Abaska Arrived At Soi Dog In Late 2019, She H..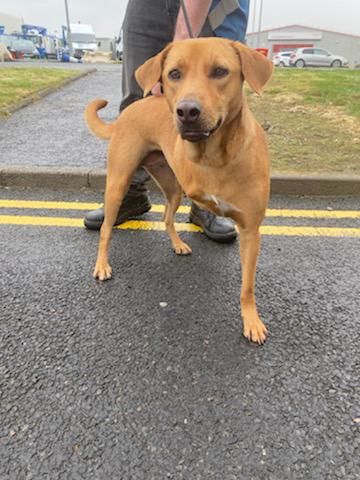 When Abaska arrived at Soi Dog in late 2019, she had a maggot-infested wound so deep you could see the bones of her paw. The wound was infected, and she was on the verge of septic shock. To save her life, our vets had to amputate her leg.
Abaska knew her life was never going to be the same after the amputation, but she adapted well, learning to take gentle strolls around the shelter and wagging her tail at everyone she passed by.
In March 2021, she joined a family in Scotland who had seen her profile and fallen in love with her precious face. By the sounds of her sweet personality, they thought she'd also make a great big sister to Coober, their two-year-old Labrador.
One year on, Abaska's family say she means so much to them and rocks their world. They describe her as gentle and friendly and say she's settled in so well. She didn't quite understand how to use stairs at first but was happy to take a lift in her mum's arms instead! Aside from the scary stairs, Abaska has taken everything in her tripaw stride, looking totally at home tucked up in her very own bed. ❤
Start your own #furrytailending with a rescued dog like Abaska: https://www.soidog.org/adopt-a-dog. By doing so, you'll be giving a deserving dog a second chance at happiness and creating valuable space at the shelter for the next dog in need.

Source: https://www.facebook.com/108625789179165/posts/7273843219324..
Facebook Comments