Watch Kinbo's Recovery 🐾
Please donate today to save more lives like Kinbo's: https://links.soidog.org/help-kitties-like-kinbo 🙏🧡. You probably remember Kinbo… When she was found, limping in a car park, she needed urgent medical care. Kinbo had a deep and painful wound on her armpit, caused by a tight collar that she couldn't escape 💔. It took months of ongoing treatment for her wound to heal, and for Kinbo to be able to walk again on four paws. Sadly, she also tested positive to Feline Leukemia, a terrible disease that attacks the immune system and makes sick animals, like Kinbo, even more vulnerable.
But thanks to animal lovers like you, sweet Kinbo received the medical attention she needed and made an incredible recovery ✨🐾. She is playful and affectionate, and we couldn't be any more proud of her. Given her health conditions, her chances of finding a forever home are low, but with your support, we can ensure Kinbo and the many other resident cats at our shelter receive all the care, food and love they need and deserve. You have saved Kinbo's life. Will you save more? Please donate today: https://links.soidog.org/help-kitties-like-kinbo 🙏🧡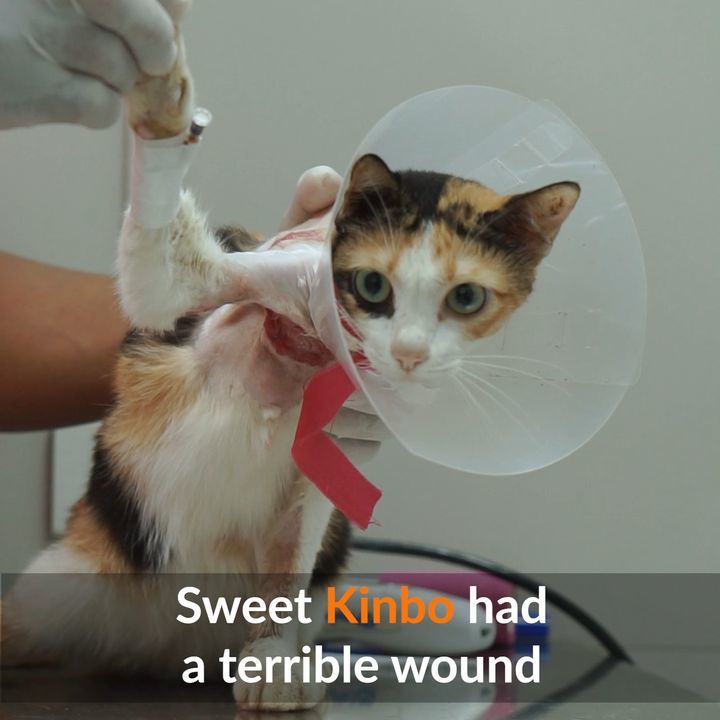 Source: https://www.facebook.com/SoiDogPageInEnglish/videos/54664304..
Facebook Comments