Graphic Images Injured Dogs Like Jomidy Need Your ..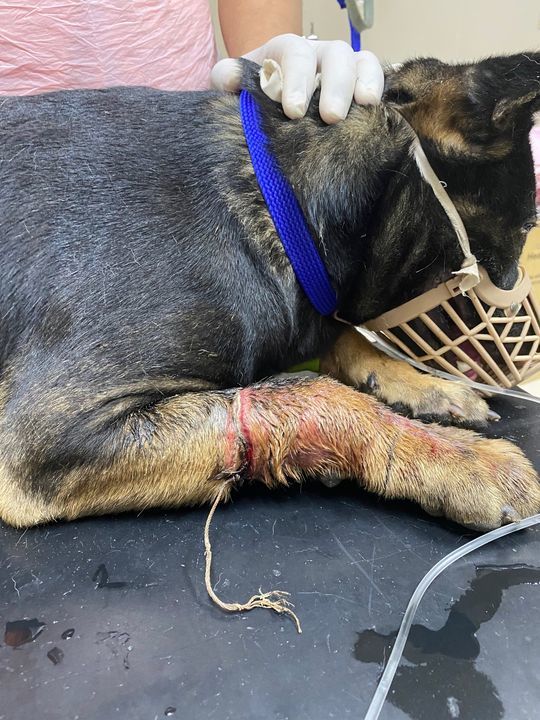 ⚠Graphic images⚠ Injured dogs like Jomidy need your urgent help. Please make your donation today to help snare victims receive the medical care they need: https://links.soidog.org/help-snare-victims-like-jomidy 🙏🧡
Poor Jomidy was caught in a snare trap while wandering around the jungle. He had no idea the jungle could be that dangerous 😥💔. The metal wire from the snare trap left a deep wound on Jomidy's right front leg, it was inflamed and swollen, with necrotic tissue forming around the lesion. Luckily, a local resident saw him in visible pain by the side of the road, and immediately reached out to us.
Once he arrived at our hospital, our vets found old lesions caused by snare traps on all his limbs… Poor Jomidy must have been injured several times around the same area. Thankfully he was brought to us this time, and received urgent medical attention. While he fights for a speedy recovery, Jomidy needs your help to get the best care possible. Will you please give a gift to help him and the other injured dogs in our hospital, fighting for their lives? Please donate here: https://links.soidog.org/help-snare-victims-like-jomidy 🙏🧡

Source: https://www.facebook.com/108625789179165/posts/7383849991656..
Facebook Comments