He's Glowing Today 🐾✨
When Enrangar was rescued, he couldn't move. He was laying on the ground, vomiting blood and in visible pain. His rescuers were not sure what had happened to him but they knew he needed immediate help and reached out to us… We later found out that this sweet boy had been hit by a car a few days prior to his rescue and suffered damage to his lungs 😥💔.
Only thanks to animal lovers like you is Enrangar still with us today. Just a few more days would have completely changed his fate. This sweet boy has made an incredible recovery, and is now stronger than ever, waiting to find his perfect forever home. You have saved him from a slow, painful death on the streets and gave him the chance to glow again. You can continue to make all the difference in the lives of sick, injured, abused and abandoned animals like Enrangar. Will you please give a gift today? Click here to donate: https://links.soidog.org/help-more-like-enrangar 🙏🧡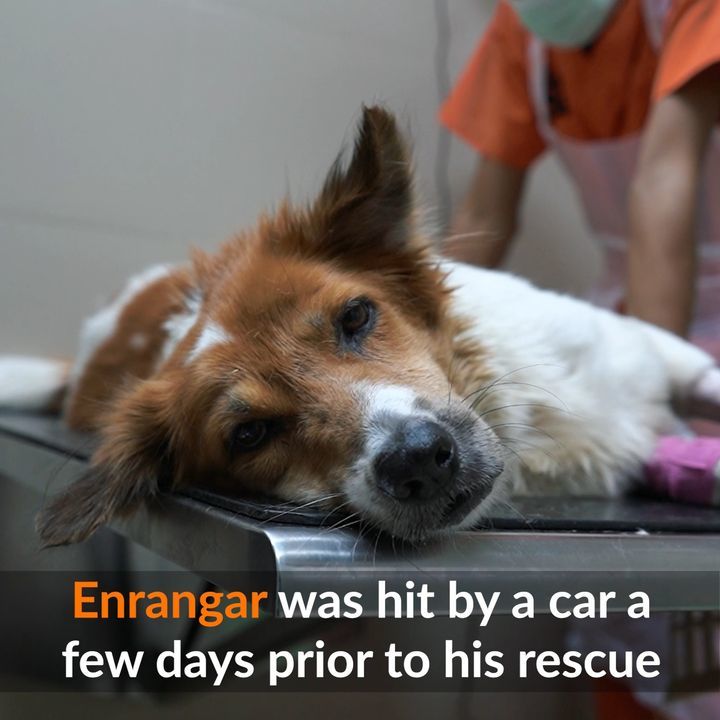 Source: https://www.facebook.com/SoiDogPageInEnglish/videos/74862741..
Facebook Comments