Graphic Images If Sweet Machin Has Made It This Fa..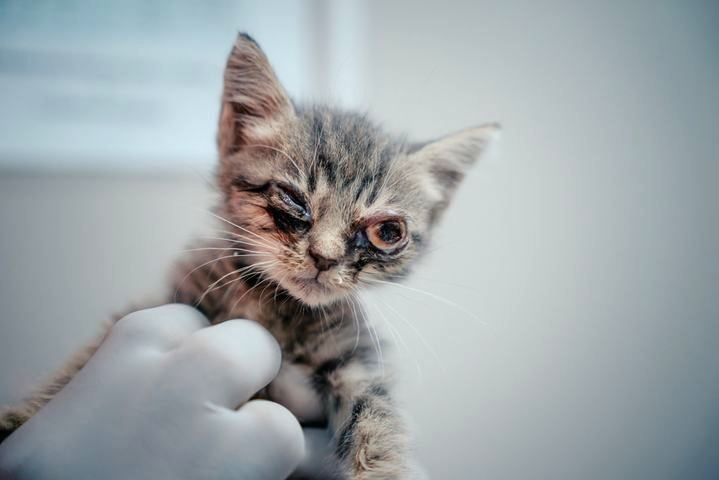 ⚠Graphic Images⚠ If sweet Machin has made it this far, it is only because of kind people like you! Machin had severe cat flu, both of her eyes were badly infected and she couldn't breathe properly 😥💔. When our vets examined her, they found out the infection to her eyes had spread too far already to hope for any sort of recovery in her sight. Machin was already blind when she arrived at our hospital.
Both of her eyes had to be removed, but her life was saved. Since the day she was rescued, Machin has received the best care possible. She might be blind, but she can surely see how lucky she was. This strong kitty will need time to adjust to her new condition, but with your support, we are confident in a full recovery!
Can you imagine trying to fend for yourself on the streets as a completely blind, and sick, kitten? Thankfully, Machin is now safe and can enjoy the life she deserves. Machin is one of the many cats who, without animal lovers like you, would suffer a slow, painful death. Only with your help can we rescue more kitties like Machin. Please donate today: https://links.soidog.org/help-kitties-like-machin 🙏🧡

Source: https://www.facebook.com/108625789179165/posts/7429345100440..
Facebook Comments